Martin Scorsese rewrote Killers of the Flower Moon and changed Leonardo DiCaprio's role
Bang Showbiz
13 September 2023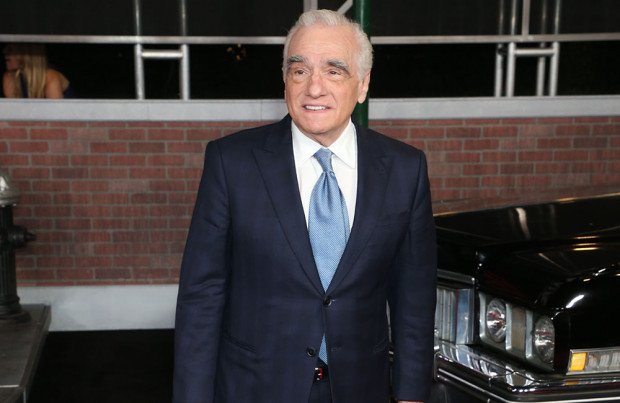 Martin Scorsese has revealed he rewrote the script for Killers of the Flower Moon and changed Leonardo DiCaprio's role because he was worried he was 'making a movie about all the white guys'
Martin Scorsese rewrote 'Killers of the Flower Moon' and changed Leonardo DiCaprio's role because over fears he was "making a movie about all the white guys".
The 'Taxi Driver' director teamed up with Eric Roth to pen the script for the film based on David Grann's 2017 book of the same name – which focused on the FBI investigation into the murders of Osage Native Americans in Oklahoma throughout the 1920s – with DiCaprio playing head investigator Tom White.
However, Scorsese ended up completely over-hauling the script and changing the story's focus onto the character of Ernest Burkhart and his marriage to an Osage woman named Mollie.
The director has now explained why he made such drastic changes, telling Time magazine: "After a certain point, I realised I was making a movie about all the white guys. Meaning I was taking the approach from the outside in, which concerned me."
After changing the script, Scorsese switched DiCaprio's role – giving him the part of Ernest – while Jesse Plemons took on the role of Tom White, who became a supporting character.
Ernest's wife Mollie is played by Lily Gladstone and she recently revealed she was surprised by the changes to the script which took place after her first audition.
She told Interview magazine: "Before the rewrites, I had three pages of some pretty mouthy dialogue. But I was struggling so much with the scenes that when COVID shut everything down and the project went quiet for a minute, I assumed that I'd blown the audition.
"About a year later, I got a request to Zoom with Martin Scorsese. And then I got new sides sent to me that had beats. Suddenly it was a scene that had minimal dialogue … And I was like: 'Oh man, I can plug a character in here now. This is amazin'."
She added of the changes: "I'd heard that the rewrites completely did a 180. Leo was supposed to be playing Tom White, Jesse Plemons's character.
"The focus would've been the FBI, with Mollie and Ernest being part of the supporting storyline, instead of the central one."