'I'm in quiet revolt!' Tim Burton blasts The Flash's Nicolas Cage and Michael Keaton appearances
Bang Showbiz
19 September 2023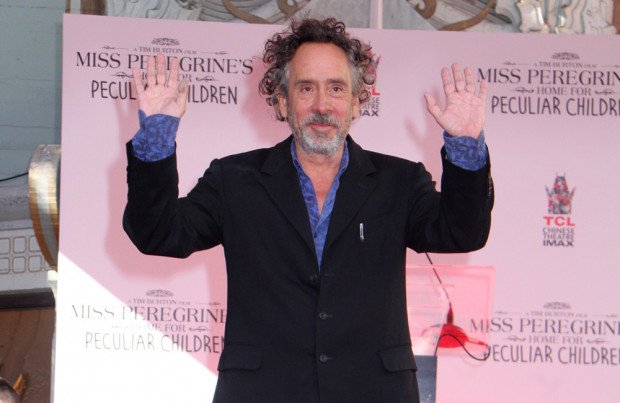 Filmmaker Tim Burton hated seeing Nicolas Cage as Superman in 'The Flash' after missing out on making 'Superman Lives' with the actor in 1998
Tim Burton didn't enjoy seeing Nicolas Cage as Superman in 'The Flash'.
The iconic filmmaker was just weeks away from working on 'Superman Lives' in 1998 when the plug got pulled after two years of pre-production work, while the actor did play the role – albeit with a lot of CGI – in a multiverse sequence in the 2023 movie, which also saw Michael Keaton reprise his role as Batman.
Asked if he has regrets over missing out on the 'Superman' movie, he told the British Film Institute: "No, I don't have regrets.
"I will say this: when you work that long on a project and it doesn't happen, it affects you for the rest of your life.
"Because you get passionate about things, and each thing is an unknown journey, and it wasn't there yet.
"But it's one of those experiences that never leaves you, a little bit."
And he drew a negative comparison between seeing Cage and Keaton in 'The Flash' with the controversial use of artificial intelligence in filmmaking.
He insisted: "But also it goes into another AI thing, and this is why I think I'm over it with the studio.
"They can take what you did, Batman or whatever, and culturally misappropriate it, or whatever you want to call it.
"Even though you're a slave of Disney or Warner Brothers, they can do whatever they want.
"So in my latter years of life, I'm in quiet revolt against all this."
Burton had very kind words for Keaton, describing their working relationship was "beautiful" with work paused on the 'Beetlejuice' sequel amid the ongoing Hollywood strikes.
However, he did weigh in on their reasons for not reuniting for a third 'Batman' movie together, which the director blamed on "the studio", comparing it to Disney not working with him on a follow-up to 'Vincent' and 'Frankenweenie' in 1982 and 1984 respectively.
He added: "Well, the studio [Warner Bros], it was like the earlier Disney situation. They had enough of me for that one. I think I upset McDonald's or something."