Angelique Cabral lends voice to Disney animation Wish
Bang Showbiz
19 September 2023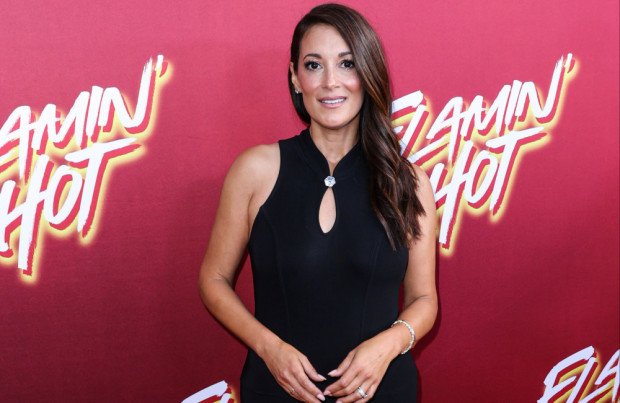 Angelique Cabral is to voice the character of Queen Amaya in the new Disney animated movie 'Wish'
Angelique Cabral has been cast in 'Wish'.
The 44-year-old actress is set to voice Queen Amaya in the new Disney animated feature.
Angelique will feature opposite Chris Pine, who will lend his voice to King Magnifico – ruler of the magical kingdom of Rosas, where wishes do come true.
'Wish' tells the story of Asha (Ariana DeBose), an idealist who makes a wish so powerful that it is answered by a cosmic force – a small ball of boundless energy called Star.
Asha and Star team up to prove that when the will of a courageous human connects with the magic of the stars, remarkable things can happen.
'Wish' is set to be released in November and will help mark the culmination of Disney100, a yearlong celebration of the studio's 100th anniversary that honours the legacy of Walt Disney.
Chris Buck and Fawn Veerasunthorn are directing the movie with Peter Del Vecho and Juan Pablo Reyes co-producing.
Alan Tudyk has also been cast as talking goat Valentino Hall with original songs by Grammy-nominated singer-songwriter Julia Michaels and musician Benjamin Rice, with a score by Dave Metzger.
The film's screenwriter Jennifer Lee previously revealed how Chris was the perfect actor to provide "cleverness" and "charisma" to the role of King Magnifico.
She said: "As the most powerful person in the kingdom, King Magnifico needed to be played by someone who could give all the charm, cleverness and charisma to this magnanimous character, and Chris is beautifully bringing all of that and then some."