'I wanted this to be dark and scary': A Haunting in Venice producer Judy Hoffland sought different tone for third Poirot film
Bang Showbiz
19 September 2023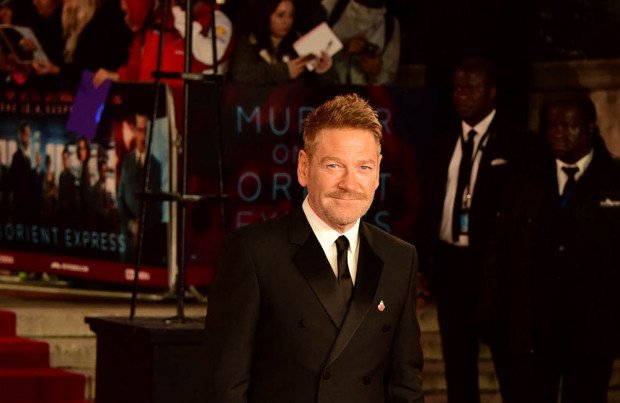 'A Haunting in Venice' producer Judy Hofflund wanted the third outing for Sir Kenneth Branagh's Hercule Poirot to be "dark and scary" compared to the previous two films
'A Haunting in Venice' producer Judy Hofflund has revealed that she and Sir Kenneth Branagh "really wanted to shake it up" in their latest Poirot movie.
Branagh returns as Agatha Christie's famous sleuth for the third time in the new flick and Hofflund discussed how those making the film wanted it to be "dark and scary" compared to previous installments 'Murder on the Orient Express' and 'Death on the Nile'.
The producer told Radio Times: "'Murder on the Orient Express' and 'Death on the Nile' were similar to the extent that they were sort of... a lot of them (were) outdoors like they were travelogues, they were beautiful.
"And I think I wanted this to be dark and scary and a little claustrophobic and just to really shake it up and let it feel different. We just didn't want to do a third one that looked and felt the same."
The movie is loosely based on Christie's 1969 novel 'Hallowe'en Party' although it ventures into the supernatural and Hofflund said that the changes were approved by the author's estate.
She explained: "We had permission from the Christie estate – they were on board with us from the beginning (and) very supportive. And, you know, I guess we thought Agatha Christies have been adapted for a long time in a lot of ways.
"So hopefully if it's good... if it's a well-executed satisfying, fun-to-see movie – I think it is – then people will think, 'I had a good time and thank God Agatha Christie came up with the bones of a fantastic story.'"
Screenwriter Michael Green previously suggested that it was vital to reinterpret Christie's stories rather than keep the material identical.
He said last year: "What you want to do is to honour it, but you have to give yourself the permission to break and restructure in order to honour it.
"Because whenever you adapt anything, you have to find out what you love about it. And at the expense of a lot of other things, you have to make sure that what you love about it comes through."