The Marvels director Nia DaCosta got 'stressed' filming the sequel
Bang Showbiz
20 September 2023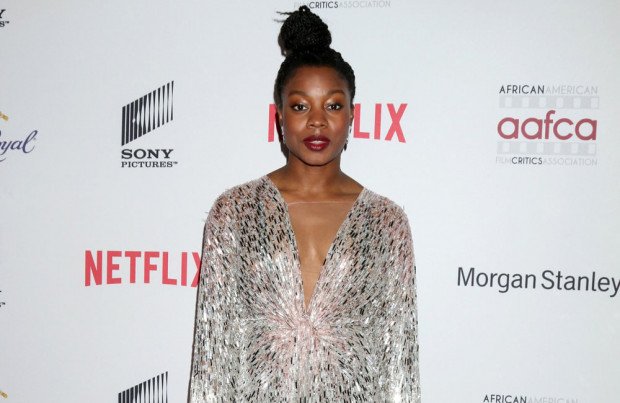 Nia DaCosta sought the advice of other Marvel directors when things got "crazy"
'The Marvels' director Nia DaCosta turned to her predecessors for advice as she found helming the Marvel movie stressful at times.
The 33-year-old filmmaker – who became the first Black woman to helm a Marvel Cinematic Universe flick – has opened up about the challenges of shooting the sequel to 2019's 'Captain Marvel'.
Nia would send texts to 'Shang-Chi: Legend of the Ten Rings' director Destin Daniel Cretton saying she was "stressed" and "overwhelmed" on set.
She also turned to 'Eternals' helmer Chloé Zhao, 'Thor: Love and Thunder's Taika Waititi, and 'Guardians of the Galaxy's James Gunn for advice.
Reeling off the questions she had for them, Nia told Vanity Fair: "Are they going to kill me and destroy my soul? Is Kevin Feige a bad man?
"And they were like, 'No, he's just a good guy who was a nerd.'"
She continued: "Sometimes you'd be in a scene and you'd be like, 'What the hell does any of this s*** mean?' Or an actor's looking at some crazy thing happening in space, and they're [actually] looking at a blue X. There were obviously hard days, and days where you're like, 'This just isn't working.'"
The film stars Brie Larson as Carol Danvers, Teyonah Parris as Monica Rambeau and Iman Vellani as Kamala Khan, alongside Zawe Ashton, Park Seo-joon, and Samuel L. Jackson.
In the film, Danvers, Rambeau, and Kamala team up after they begin swapping places with each other every time they use their powers.
Nia previously described it as "wacky and silly" compared to other Marvel movies.
The director believes that "superhero fatigue absolutely exists" but insisted her movie will still thrill fans of the Marvel Cinematic Universe.
She told Total Film magazine: "The biggest difference from the other MCU movies to date is that it's really wacky, and silly. The worlds we go to in this movie are worlds unlike others you've seen in the MCU. Bright worlds that you haven't seen before."