Martin Scorsese had to curb Leonardo DiCaprio's improvisation in Killers of the Flower Moon
Bang Showbiz
19 October 2023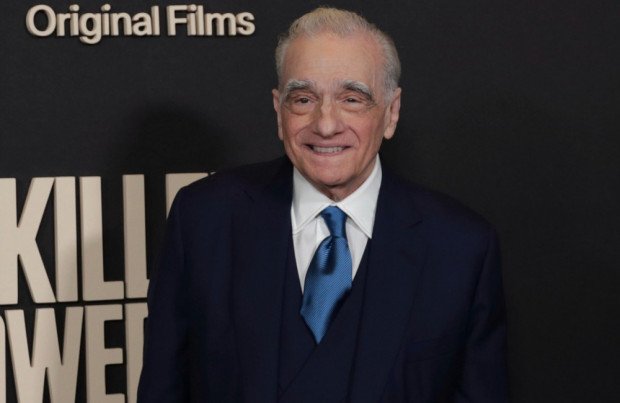 'Killers of the Flower Moon' director Martin Scorsese had to stop Leonardo DiCaprio from improvising quite as much opposite Robert De Niro
Martin Scorsese had to stop Leonardo DiCaprio from improvising.
The iconic filmmaker has reunited with DiCaprio and Robert De Niro for new Western epic 'Killers of the Flower Moon', and he has reflected on the actors' respective approaches, with the former's "endless" discussions and improvisation on set.
Speaking to the Wall Street Journal, Scorsese laughed: "Then Bob didn't want to talk.
"Every now and then, Bob and I would look at each other and roll our eyes a little bit.
"And we'd tell him, 'You don't need that dialogue.' "
The film marks the sixth time the 'Gangs of New York' star has worked with the legendary director, while the filmmaker has now teamed up with De Niro on 10 pictures.
However, this is the first time the actors have appeared together in a full length Scorsese movie.
The 'Taxi Driver' director teamed up with Eric Roth to pen the script for the film based on David Grann's 2017 book of the same name – which focused on the FBI investigation into the murders of Osage Native Americans in Oklahoma throughout the 1920s – with DiCaprio originally lined up to play head investigator Tom White.
However, Scorsese ended up completely overhauling the script after two years, and changing the story's focus to the character of Ernest Burkhart and his marriage to an Osage woman named Mollie.
After changing the script, Scorsese switched DiCaprio's role – giving him the part of Ernest – while Jesse Plemons took on the role of Tom White, who became a supporting character.
And it was DiCaprio who felt the story should be told from the Osage community's perspective instead of the bureau agents investigating.
Speaking to The Irish Times, the Scorsese said: "Leo came to me and asked, 'Where is the heart of this story?'
"I had had meetings and dinners with the Osage, and I thought, 'Well, there's the story'.
"The real story, we felt, was not necessarily coming from the outside, with the bureau, but rather from the inside, from Oklahoma."