'That's been remarkable to see': David Grann thrilled with Osage Nation involvement in Killers of the Flower Moon
Bang Showbiz
6 November 2023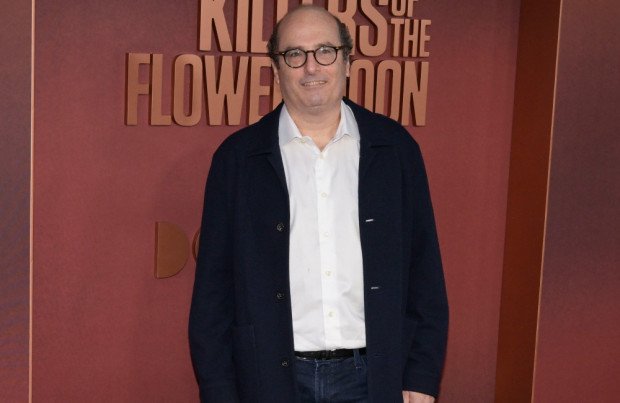 'Killers of the Flower Moon' author David Grann is pleased that the Osage Nation were heavily involved in Martin Scorsese's movie adaptation of his book
David Grann is delighted that the Osage Nation were deeply involved in the making of 'Killers of the Flower Moon'.
The 56-year-old author's book about the Osage Indian murders has been adapted by Martin Scorsese into a new movie starring Leonardo DiCaprio and Robert De Niro and he explained the importance of getting the tribe to contribute to the development of the picture.
David told Entertainment Weekly: "I spent about half a decade working on the book with members of the Osage Nation, recording stories from the Osage elders.
"What has been really important and gratifying to see was the level of involvement of the Osage Nation in shaping the movie. They've been involved at every level, from the production to the costume designs to making sure that the Osage language was spoken to the Osage actors who have speaking roles. That's been remarkable to see."
Grann explained how Scorsese's decision to film the movie on Osage land with Osage involvement gave the project "power" and "authenticity".
He said: "It's what gives the film its power, I think, and its authenticity.
"I remember when I visited the set, I encountered many members of the Osage Nation, many of whom had become friends of mine over the years. Some of them were central to my book and research, and many of them are descendants of people who were killed during the Osage reign of terror."
Grann admits that writers can be "nervous" when their work is adapted for the screen but he felt at ease with the 'Cape Fear' director's approach.
He said: "Any writer who says they're not nervous when a book is going to be adapted is lying. You're nervous about what could happen, especially with a subject matter like this.
"But the second that Scorsese and his team came on board, and the second they began working with the Osage Nation and they decided to shoot on location, I know they were going to do something lasting and something that would be authentic."