Beetlejuice 2 writer hopes for Michael Keaton return
Bang Showbiz
13 January 2015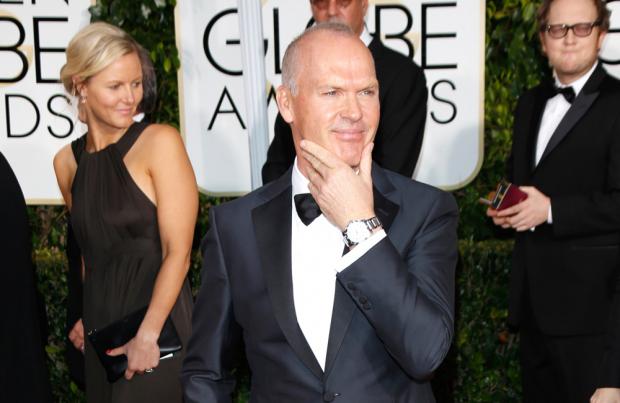 Seth Grahame-Smith - who has written the script for 'Beetlejuice 2' - hopes Golden Globe winning actor Michael Keaton will reprise his role in the film, and has written him into the storyline
'Beetlejuice 2' has been written with the hope Michael Keaton will return.
The 63-year-old actor played the title role in the 1988 supernatural comedy, and the screenwriter for the movie's sequel, Seth Grahame-Smith, has now revealed he hopes it will feature the original star.
Instead of the idea the film could be rebooted with a new cast, the 39-year-old writer admitted he is keen for the 'Batman' actor - who picked up the Best Actor (Comedy or Musical) Golden Globe on Sunday (11.01.15) for 'Birdman' - to return for the movie which will be set in the present day.
Seth was employed by acclaimed director Tim Burton to pen the film's script after previously working with him on an adaptation of his book 'Abraham Lincoln: Vampire Hunter' as well as the script for 2012's 'Dark Shadows'.
Choosing not to speak about the project in great detail while in conversation with The Hollywood Reporter, he did confess he has decided to take the Michael's "less is more" approach with the character, pointing out he doesn't feature until the halfway point in the original film.
Speaking in December while promoting 'Big Eyes', Tim Burton mentioned he misses the creepy character and teased the project is "closer than ever".
He said: "There is a script, and I would love to work with [Keaton] again. I think there is now a better chance than ever. I miss that character. There's something that's cathartic and amazing about it. I think it's closer than ever."