The Grand Budapest Hotel big winner at BAFTAs
Bang Showbiz
9 February 2015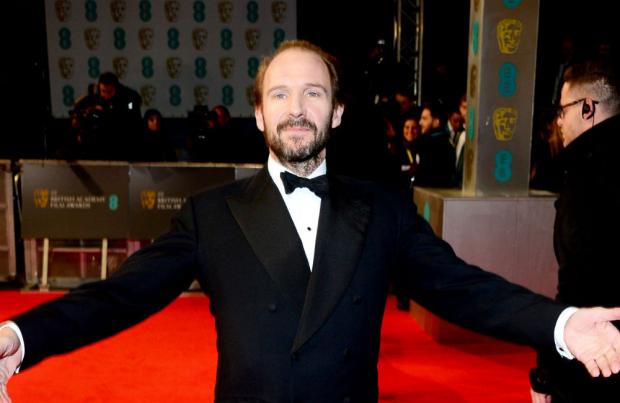 Wes Anderson's 'Grand Budapest Hotel' was the big winner at the British Academy Film Awards
'The Grand Budapest Hotel' was the big winner at the British Academy Film Awards, claiming five prizes in total.
The Wes Anderson-directed movie won Original Screenplay, Original Music, Production Design, Costume Design and Make Up & Hair at the event at the Royal Opera House in London.
Anderson was unable to collect the prize for Best Original Screenplay, leaving Ralph Fiennes to claim it on his behalf.
The actor read out a message from Anderson, saying: "I have a letter from Wes it goes like this: if Ralph Fiennes is reading this speech it must mean I have won a BAFTA for our screenplay in absentia.
"I was already unhappy to miss this event but now I'm really angry and resentful that I am not there, and I'm furious.
"I blame the Directors' Guild Of America, for requiring my presence in Los Angeles where most likely I have already failed to win a different prize. I extend my many thanks to the British Academy, of which I am a member in good standing and I look forward to very eagerly getting a hold of this award physically in my own hands as quickly as Fed-Ex can possibly deliver it to me."
Meanwhile, 'The Theory Of Everything' won three awards, including Outstanding British Film, while the movie's star Eddie Redmayne claimed the Leading Actor award for his role as Professor Stephen Hawking, overcoming competition from Benedict Cumberbatch, Michael Keaton, Ralph Fiennes and Jake Gyllenhaal.
US Julianne Moore won the Leading Actress award for her performance in 'Still Alice', thereby beating Reese Witherspoon, Amy Adams, Rosamund Pike and Felicity Jones to the prestigious prize.
Elsewhere, Richard Linklater's 'Boyhood' won the Best Film and Best Director awards.
Winners from the British Academy Film Awards 2015:
Leading Actor in 2015:
Eddie Redmayne - The Theory of Everything
Leading Actress in 2015:
Julianne Moore - Still Alice
Supporting Actor:
J.K. Simmons - Whiplash
Supporting Actress:
Patricia Arquette - Boyhood
Best Film:
Boyhood
EE Rising Star in 2015:
Jack O'Connell
Best Director:
Richard Linklater - Boyhood
Original Screenplay:
The Grand Budapest Hotel - Wes Anderson
British Short Animation in 2015:
The Bigger Picture
Make-up and hair in 2015:
The Grand Budapest Hotel
British Short Film in 2015:
Boogaloo And Graham
Original Music in 2015:
The Grand Budapest Hotel
Cinematography:
Birdman
Outstanding British Film in 2015:
The Theory Of Everything
Documentary in 2015:
Citizenfour
Outstanding Debut by a British Writer, Director or Producer in 2015:
Stephen Beresford, David Livingstone - Pride
Production Design 2015:
The Grand Budapest Hotel
Editing in 2015:
Whiplash
Sound in 2015:
Whiplash
Fellowship in 2015:
Mike Leigh
Special Visual Effects in 2015:
Interstellar
Film Not in the English Language:
Ida
Animated Film in 2015:
The Lego Movie
Adapted Screenplay in 2015:
The Theory Of Everything