Eve Hewson to play Maid Marian in Robin Hood: Origins
Bang Showbiz
16 October 2015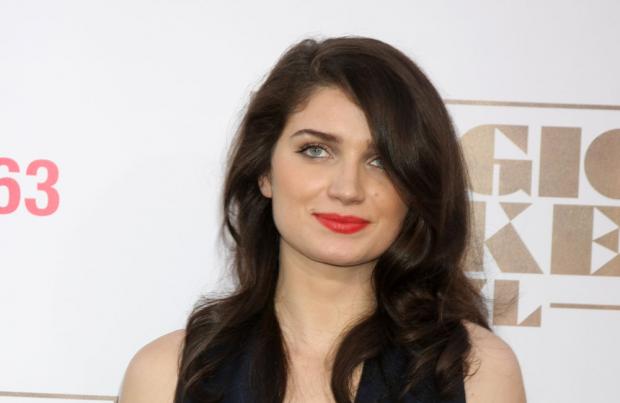 Eve Hewson has landed the role of Maid Marian alongside Taron Egerton as Robin Hood in the Otto Bathurst-directed 'Robin Hood: Origins'
Eve Hewson has landed the role of Maid Marian in 'Robin Hood: Origins'.
The 24-year-old actress will star alongside 'Kingsman' and 'Legend' actor Taron Egerton in the upcoming Otto Bathurst-directed film, according to Deadline.
While Hewson is negotiating a deal with Lionsgate to take on the role of Maid Marian, Egerton has been confirmed for the role of Robin Hood himself.
And although the 'Bridge of Spies' actress is the favourite for Maid Marian, over 100 actresses are said to have been considered for the part, with Hewson originally shortlisted alongside Gugu Mbatha-Raw, Lucy Fry and Gaite Jansen.
Otto Bathurst - who directs BBC drama 'Peaky Blinders' - will helm the gritty, revisionist take on the famous tale, which has been brought to life on both TV and film numerous times in the past.
Screenwriter Joby Harold - who worked with Guy Ritchie on 'Knights of the Roundtable: King Arthur' - penned the origins story, which has already been compared to 'The Dark Knight'.
Robin Hood will return from fighting in The Crusades to find that Sherwood Forest has become rife with corruption and evil.
The beloved character forms a band of outlaws who take matters into their own hands.
Leonardo DiCapri is producing for his Appian Way production company alongside Jennifer Davisson and Safe House's Harold and Tory Tunnel and Basil Iwanyk.
'Robin Hood: Origin's production has been pushed back until Egerton wraps filming on the upcoming 'Kingsman' sequel.