Jamie Foxx lands Robin Hood role
Bang Showbiz
12 January 2016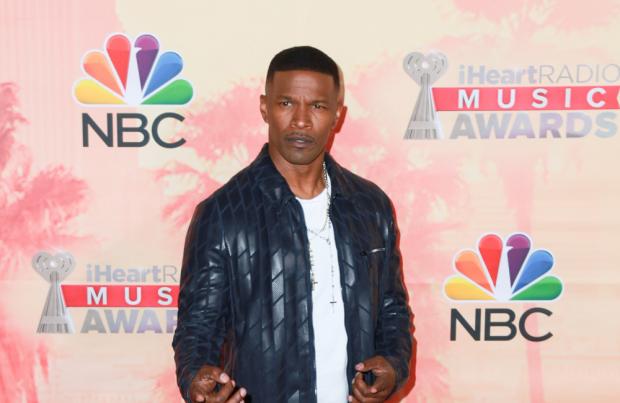 Jamie Foxx has reportedly signed up to star in 'Robin Hood: Origins' and will play Robin's second-in-command of the Merry Men, Little John
Jamie Foxx has joined the cast of 'Robin Hood: Origins'.
The 48-year-old actor will reportedly star alongside 'Kingsman' and 'Legend' actor Taron Egerton and newcomer Eve Hewson in the upcoming Otto Bathurst-directed film based on the 15th Century English legend.
He is set to play Little John in the new movie from Lionsgate, while Hewson will take on the role of Maid Marian and Egerton has been confirmed for the role of Robin Hood.
The film - set in Nottingham, England - will show benevolent fugitive Robin Hood meeting Little John in Sherwood Forest and together they lead the band of Merry Men, stealing from the rich to give to the poor.
The moniker 'Little' is intended to be ironic as John is usually depicted as a gigantic warrior who lives in the forest, highly skilled with a bow and arrow and quarterstaff.
The character was played by Nick Brimble - who is 6ft 4ins compared to Foxx's height of 5ft 8ins - in the 1991 movie 'Robin Hood: Prince of Thieves' which starred Kevin Costner in the titular role.
Leonardo DiCaprio is producing for his Appian Way production company alongside Jennifer Davisson and 'Safe House's Harold and Tory Tunnel and Basil Iwanyk.
Meanwhile, 'Robin Hood: Origin's production has been pushed back until Egerton wraps filming on the upcoming 'Kingsman' sequel.