Reese Witherspoon and Mindy Kaling in talks for A Wrinkle in Time
Bang Showbiz
8 September 2016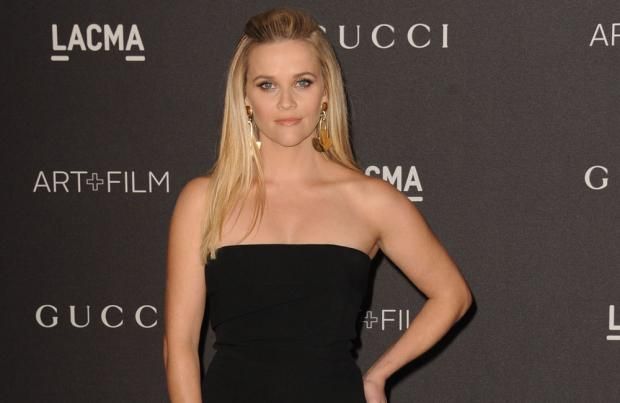 Reese Witherspoon and Mindy Kaling are in talks to join Oprah Winfrey in Disney's 'A Wrinkle In Time'
Reese Witherspoon and Mindy Kaling are in talks to join Oprah Winfrey in 'A Wrinkle In Time'.
The 40-year-old actress and 37-year-old star of 'The Mindy Project' are being eyed by Disney to take on the roles of Mrs. Whatsit and Mrs. Who respectively - with Winfrey already attached to play Mrs. Which - in the movie adaptation of the popular science fantasy novel by Madeleine L'Engle.
'A Wrinkle In Time' was published in 1963 and centres on a 13-year-old girl named Meg Murray and her brother Charles, who, with their friend Calvin, go on an interplanetary journey to find their missing father after he vanishes while experimenting with time travel.
The book is filled with themes of good and evil, spells, a crystal ball and three fairy godmother like characters in the form of Mrs. Whatsit, Mrs. Who, and Mrs. Which, who help them along their journey as they visit other planets and realms that are home to loving centaur like creatures and a monster called The Dark Thing.
Filmmaker Ava DuVernay is set to direct, after recently turning down a role behind the camera on 'Black Panther' - which went to Creed's Ryan Coogler - and her other credits include 'Selma', 'Middle of Nowhere' and 'The Door'.
Meanwhile, Witherspoon and her producing partner Bruna Papandrea have decided to part ways.
The pair co-founded the Pacific Standard production company in 2012 and had huge success with their first project 2014's 'Gone Girl'.
The company also produced 'Wild' which starred Reese in the lead role as a woman undertaking an epic hike on a voyage of self-discovery.