Chris Pine set for A Wrinkle of Time
Bang Showbiz
24 October 2016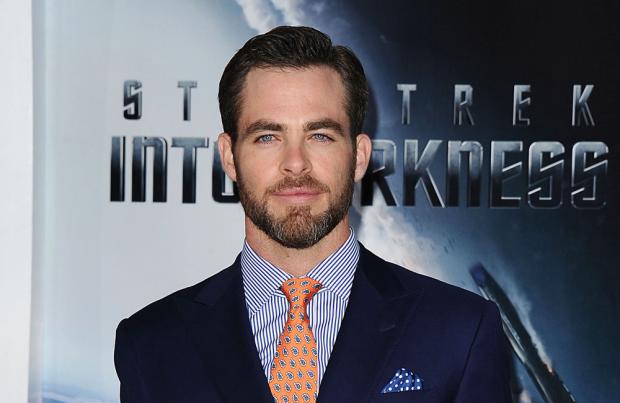 Chris Pine has joined the cast of 'A Wrinkle of Time' and will appear in the new Disney movie with Oprah Winfrey, Reese Witherspoon, Mindy Kaling and newcomer Storm Reid
Chris Pine has joined the cast of 'A Wrinkle of Time'.
The 36-year-old actor will star alongside Oprah Winfrey, Reese Witherspoon, Mindy Kaling and newcomer Storm Reid in Disney's adaptation of the 1962 children's book.
The plot - adapted from the tome by Jennifer Lee - follows the Murry family, in particular Meg (Storm), her genius five-year-old brother Charles Murry and Meg's classmate Calvin O'Keefe, as they look for their missing scientist father (Pine).
A visit from a mysterious old lady called Mrs. Whatsit (Reese) reveals that their father's latest research has been successful and he is, in fact, travelling in space and time. The trio of kids then follow his journey to the planet Camazotz, ruled by a giant evil brain.
Pine is the second new casting in the past week as director Ava DuVernay confirmed British actress Gugu Mbatha-Raw - whose credits include roles in 'Concussion', 'Doctor Who' and 'Black Mirror' - will play Dr. Kate Murry.
The 44-year-old filmmaker tweeted earlier this month: "'Don't hope it was a dream.' Thrilled to confirm that Gugu Mbatha-Raw has joined #TeamWrinkle as Dr. Murry, Meg's mom + brilliant scientist. (sic)"
Shooting for the film is set to kick off in Los Angeles next month, although a release date is yet to be given by Disney executives.