Zach Galifianakis cast in A Wrinkle in Time
Bang Showbiz
2 November 2016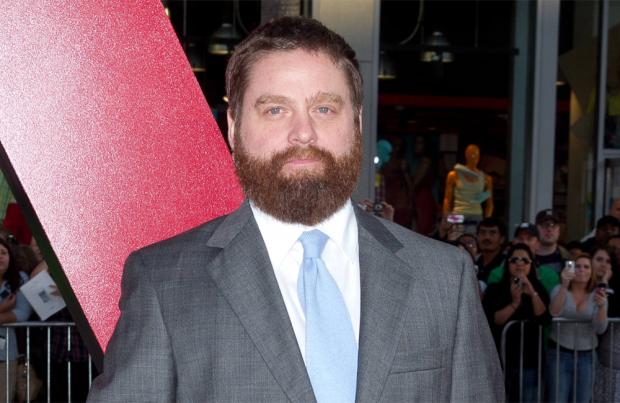 Zach Galifianakis is the latest major star to be cast in Disney's 'A Wrinkle in Time' and will appear alongside the likes of Oprah Winfrey, Reese Witherspoon, Mindy Kaling and Chris Pine
Zach Galifianakis and Scandal's Bellamy Young have joined the cast of 'A Wrinkle in Time'.
The 'Hangover' star and the 46-year-old actress join an impressive cast which already includes Oprah Winfrey, Reese Witherspoon, Mindy Kaling, Chris Pine, Gugu Mbatha-Raw and 13-year-old newcomer Storm Reid in Disney's adaptation of Madeleine L'Engle's 1962 novel which kicked off her 'Time Quartet' series of books.
Zach - who is playing a character called Happy Medium - and Bellamy are also being joined by fellow cast newcomers Levi Miller, Rowan Blanchard and Deric McCabe.
Ava DuVernay is directing and production is due to start in the coming days.
The plot - adapted from Madeleine's tome by Jennifer Lee - follows the Murry family, in particular Meg (Storm), her genius five-year-old brother Charles Murry and Meg's classmate Calvin O'Keefe, as they look for their missing scientist father (Pine).
A visit from a mysterious old lady called Mrs. Whatsit (Reese) reveals that their father's latest research has been successful and he is, in fact, travelling in space and time. The trio of kids then follow his journey to the planet Camazotz, ruled by a giant evil brain.
'A Wrinkle in Time' is due to be released sometime in 2018.