A Wrinkle in Time is set to hit the big screen in 2018
Bang Showbiz
15 November 2016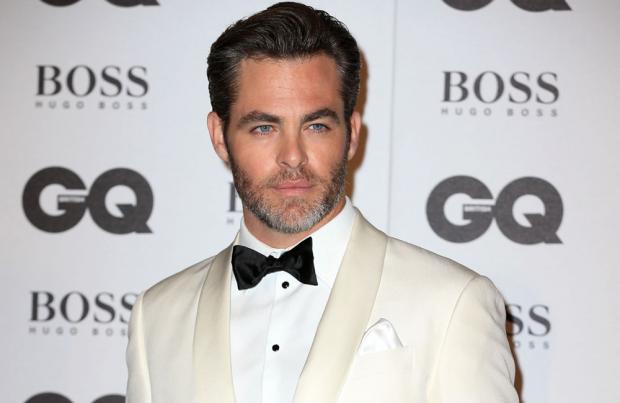 The cast of 'A Wrinkle in Time' have announced the release date of their upcoming movie via a video of the mannequin challenge
Ava DuVernay confirmed the release date of 'A Wrinkle in Time' with 'The Mannequin Challenge' video.
The 44-year-old American director and the cast of the upcoming Disney live-action movie confirmed the production will hit the big screens on April 6 2018 in the freeze frame clip, which explores the entire set as well as the film crew and the actors caught in action whilst shooting.
The short video was shared on the brunette beauty's Twitter account, and was captioned: "Late entry! 102 crew members! 27 departments! Release date news! #WrinkleInTime #InclusiveCrew #MannequinChallenge (sic)."
The clip ends with actress Storm Reid, who plays Meg Murry in the upcoming movie, which is adapted by Madeleine L'Engle's 1962 children's tale of the same name, holding the script, which has the release date emblazoned across the front in bold black marker pen.
The story follows the Murry family, which is comprised of a traumatised teenager Meg, her intelligent five-year-old brother Charles Wallace (Deric McCabe), and Meg's classmate Calvin O'Keefe (Levi Miller), on their pursuit to find their scientist father Doctor Alex Murry (Chris Pine).
The children are then visited by a mysterious woman called Mrs. Whatsit - played by Reese Witherspoon - and discover their father may have travelled to space after his successful research.
The kids make a plan to track down their father and begin a journey to a planet called Camazotz, which is ruled by an evil brain.
The 13-year-old actress is set to star alongside American chat show host Oprah Winfrey, who will play Mrs Which, Mindy Kaling as Mrs Who and Gugu Mbatha-Raw as Dr. Kate Murry.
Meanwhile the 36-year-old actor, Chris, has hinted he is excited for the role and to work alongside "brilliant" co-star Gugu.
He tweeted: "'Don't hope it was a dream.' Thrilled to confirm that Gugu Mbatha-Raw has joined #TeamWrinkle as Dr. Murry, Meg's mom + brilliant scientist (sic)."