Wes Anderson starts filming new Isle of Dogs animated movie
Bang Showbiz
23 December 2016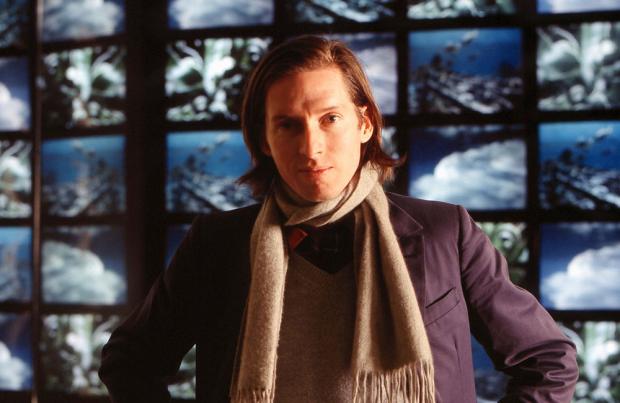 Wes Anderson has announced his involvement in 'Isle of Dogs' animation
Wes Anderson has started filming the 'Isle of Dogs'.
The 47-year-old director - who has previously helmed the 2009 animation 'Fantastic Mr Fox' - will team up with an A-list cast that includes Yoko Ono, Bill Murray, Scarlett Johansson, Bryan Cranston and Tilda Swinton.
The director revealed his involvement in the project through a video message to fans.
He said: "I am officially here today to announce the start of my new film which is called 'Isle of Dogs'. It's an animated movie, we're shooting it in England."
Wes, who is the writer and director of the movie, lists the lengthy cast, which also includes Frances McDormand, Jeff Goldblum, Harvey Keitel, Greta Gerwig, Bob Balaban, F. Murray Abraham, Akira Ito, Akira Takayama, Koyu Rankin and Courtney B. Vance.
In the video clip, as Wes reels off the cast, Edward Norton video-bombs his recording just as the director is struggling to remember all the names of those involved.
Wes is forced to explain: "Edward plays one of the dogs."
But Ed clarified when he stressed: "One of the lead dogs actually".
Wes continued: "Yeah it's an important dog in the story, named Rex. It's quite right. You know Edward, we shot one of your dogs scenes today," before he previewed the clip which features a quick shot of the dog character.
The duo previously collaborated on 2012's 'Moonrise Kingdom' and 2014's 'The Grand Budapest Hotel'.
Meanwhile, Wes also announced a fundraising contest with Crowdrise to support The Film Foundation - a non-profit organisation whose proceeds benefit film preservation and restoration, founded by Martin Scorsese.
In exchange for support, Wes is giving one winner the chance to visit the set and to have the opportunity of being one of the voices in 'Isle of Dogs'.
He explained: "Movies don't last forever, somebody's got to see to it that they do and sometimes they have to be brought back from the dead and The Film Foundation is about protecting, giving us the chance to see all these movies.
"There are a lot of movies out there that we haven't seen and it's a very important, great organisation."