Brie Larson: The Marvel Cinematic Universe is a magical hole of mystery
Bang Showbiz
9 March 2017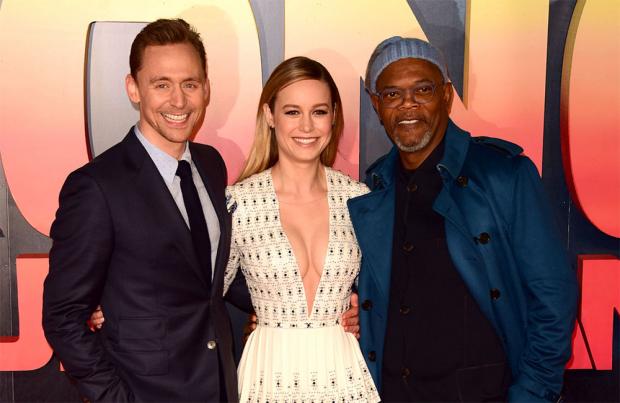 Brie Larson admits she has felt as though she has fallen down a "magical hole of mystery" since joining the Marvel Cinematic Universe as Captain Marvel
Brie Larson feels as though she has fallen down a "magical hole of mystery" since joining the Marvel Cinematic Universe.
The 27-year-old actress has been cast as Carol Danvers and her superhero alter ego Captain Marvel and will make her debut as the character in 'Avengers: Infinity War' before appearing in her own standalone movie.
Brie was unveiled as Captain Marvel at the 2016 San Diego Comic Con and she admits being at the event with the other stars of the MCU, including new Spider-Man Tom Holland, was a mind-blowing experience.
She said: "My main experience so far was at ComicCon with the announcement, and I was backstage in the holding area, chatting. I was out of my mind like, 'I'm talking to Tilda Swinton, I'm talking to the new Spider-Man, I'm so amazed,' and all of them were like, 'So what movie are you here for? Are you like lost, or are you supposed to be in a different hall?' I was like, 'Oh no, I'm like part of this now, surprise!' And none of them knew. So I think that says something to like just what's happening behind all of this that it's magical. I feel like I've fallen down this magical hole of mystery that I don't know what's happening."
In a joint interview with her 'Kong: Skull Island' co-stars Tom Hiddleston and Samuel L. Jackson - who both star in the MCU movies as Loki and Nick Fury respectively - Brie was quizzed on whether or not the trio would appear in a Marvel Studios movie together at some point, but she admitted she is under strict instructions to say nothing about the plans for Captain Marvel.
Speaking to SirisuXM, she said with a smile: "I can't even make a facial expression. I'm scared to even make a face or not make a face, either way, the internet's going to freak out. Don't freak out at me!"
The next release from Marvel is 'Guardians of the Galaxy Vol. 2' on May 5, 2017 and then 'Spider-Man: Homecoming' on July 7, 2017, followed by 'Thor: Ragnarok' on November 3, 2017.
In 2018, fans will get 'Black Panther' on February 16, 2018 and then 'Avengers: Infinity War' on May 4, 2018 with 'Ant-Man and the Wasp' coming later in the year and 'Captain Marvel' in 2019.