Bryan Cranston reveals uncertainty over Isle of Dogs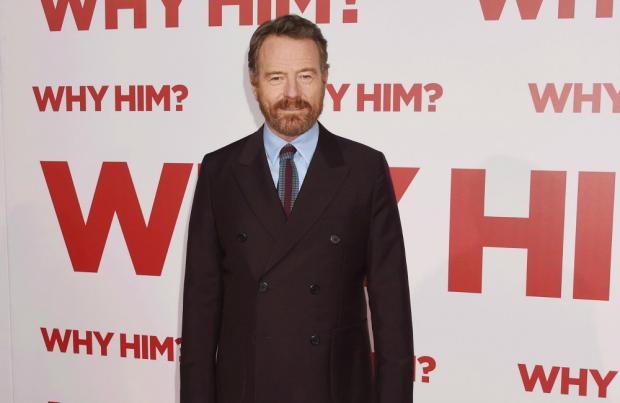 American film star Bryan Cranston has confessed he isn't sure how his new animated movie 'Isle of Dogs' will "turn out"
Bryan Cranston is curious to see how his new animated movie 'Isle of Dogs' will look on a screen.
The 61-year-old actor plays a dog in the Wes Anderson-directed movie and Bryan has admitted to being unsure about the project because of its unusual creative process.
He shared: "I read little snippets of it, I saw the picture of my character, and things like that, and I know the general story and what we recorded, but I wasn't aware of other recordings, just like actors are not always aware of other scenes that are being shot, and I don't know how it will all come together. We'll see how it turns out."
But Bryan feels the new movie is typical of the director's work.
Asked about his character, he told Collider: "I'm a dog. I'm me. I'm kind of a scruffy dog. I'm not a purebred. I'm a mutt, who it turns out to have a dalliance.
"It's a sweet, odd film, and it's what you'd expect from Wes Anderson."
The actor also compared Wes to fellow director Robin Swicord, who helmed the 2016 movie 'Wakefield', which Bryan also starred in.
Reflecting on his experiences of working with Wes, Bryan said: "He's a fascinating human being, a nice guy, and a person you would not think is from Texas.
"Speaking of 'Groundhog Day', I was in a recording session with Bill Murray, Bob Balaban, Edward Norton and Wes Anderson. It was interesting and weird and fun.
"Wes has his image of what that's going to be, like Robin had her image of what 'Wakefield' was going to be. Even though they're in different genres, the work is the same."