Owen Wilson doesn't know why he's not in Isle of Dogs
Bang Showbiz
2 February 2018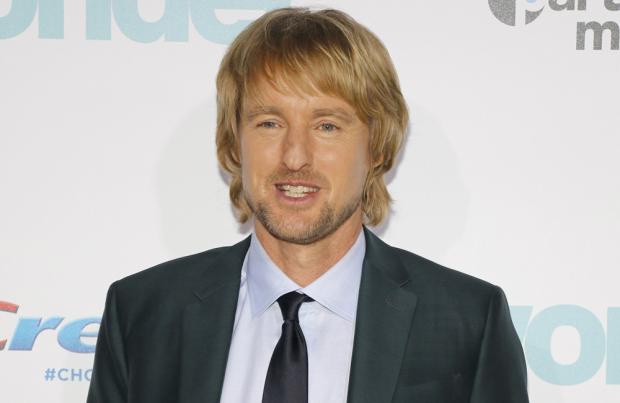 Owen Wilson has admitted he has no idea why he wasn't in Wes Anderson's latest movie 'Isle of Dogs', despite working with the filmmaker on a number of films
Owen Wilson doesn't know why he isn't in Wes Anderson's latest movie 'Isle of Dogs'.
The 49-year-old actor has collaborated with the filmmaker on a number of movies including 'The Grand Budapest Hotel', 'The Life Aquatic with Steve Zissou' and 'The Royal Tenenbaums' but Anderson's latest movie has omitted his long-term star.
Speaking to The I Paper, Wilson said: "I don't actually know why I'm not in it. It's hard to believe that this kid who was my roommate in Austin now does all these amazing things."
The 'Isle of Dogs' follows an outbreak of canine flu which leads the mayor of a Japanese city to banish all dogs to an island that's a garbage dump.
The outcasts must soon embark on an epic journey when a 12-year-old boy arrives on the island to find his beloved pet.
Although Wilson doesn't feature in the film, other actors including Scarlett Johansson, Greta Gerwig and Frances McDormand all lend their voices to characters.
Despite starring in a number of movies, most notably comedies including 'Zoolander', 'Wedding Crashers' and the 'Meet the Fockers' franchise, Wilson admitted he hates watching his own films or films starring someone he knows.
He said: "Do you like hearing your own voice on an answering machine or in an interview? Do you love looking at your driving licence picture? No? So I'm the same. Obviously I hear when one of my films gets a good reaction, but when I see it, I'm too critical of myself and it's just too uncomfortable for me to watch it. I don't love watching people I know, because it makes me anxious for them. But I saw Ben Stiller in 'The Meyerowitz Stories' and I thought he was terrific, and I've sometimes seen Luke (Wilson, his brother) in movies."