Reese Witherspoon compares Wrinkle in Time to Wizard of Oz
Bang Showbiz
23 February 2018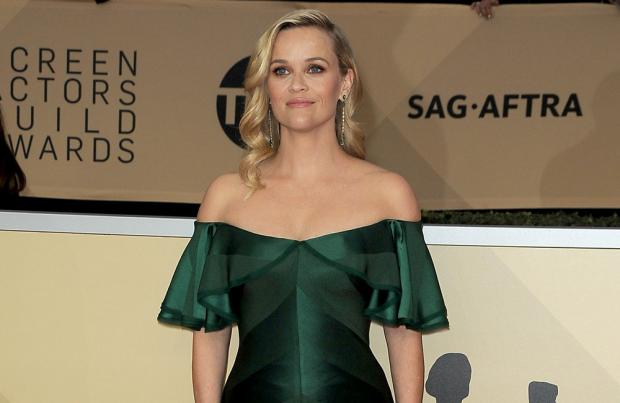 Reese Witherspoon has compared her latest film 'A Wrinkle in Time' to both 'The Neverending Story' and 'The Wizard of Oz'
Reese Witherspoon said 'A Wrinkle in Time' is a mix of 'The Neverending Story' and 'The Wizard of Oz'.
The 41-year-old actress stars as Mrs. Whatsit in the upcoming Disney movie based on the 1962 novel of the same name by Madeleine L'Engle, and Witherspoon believes there is a magical aspect to it just like L. Frank Baum's 1900 children's book which was immortalised on the big screen in the Judy Garland-led 1939 film.
Speaking to Collider, Witherspoon said: "I haven't done a lot of the green screen yet, but I think it will be really interesting.
"It's fascinating to go through the 3D imaging process and the digital process. I think it's going to be really interesting because my character is the character in the book who morphs into a different creature, so there's a creature coming.
"I can't say what it is, but I'm excited about that. It's all the magical stuff that you don't get to do. As an actor who makes movies, the magical realism piece is very exciting. I'm super into sci-fi and I love fantasy.
"This is a mix of 'The Neverending Story' and 'The Wizard of Oz'. It feels magical, like that."
The new movie - which is helmed by Ava DuVernay - follows Meg Murry [Storm Reid] who works with her highly intelligent brother and fellow student Calvin O'Keeffe [Levi Miller] and three astral travellers Mrs. Which [Oprah Winfrey], Mrs. Whatsit [Witherspoon] and Mrs. Who [Mindy Kaling] to rescue her father Alex who is being held captive on a distant planet.
And in a recent interview with PEOPLE, Witherspoon gushed about her co-star Winfrey saying she was like her "best friend" and so much fun on set.
She said: "We had at least four hours doing hair and makeup every day, and Oprah could have had her own trailer. But she decided she wanted to do it with Mindy and myself. She really is like your best friend. She's relatable, she loves to have a good time, she loves to drink a margarita."