Reese Witherspoon praises A Wrinkle In Time for diversity
Bang Showbiz
24 February 2018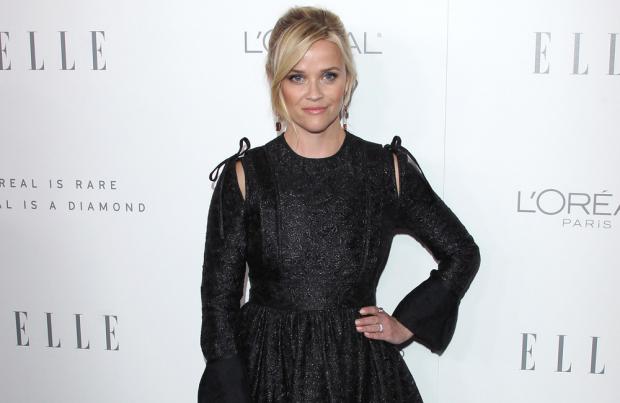 Reese Witherspoon has praised 'A Wrinkle In Time' director Ava DuVernay for representing different kinds of women within her movie
Reese Witherspoon has praised 'A Wrinkle In Time' director Ava DuVernay for representing different kinds of women within her movie.
The 41-year-old actor stars as Mrs. Whatsit in the upcoming Disney movie based on the 1962 novel of the same name by Madeleine L'Engle, and has said the production will be important for young people everywhere as the diverse cast - which includes the likes of Oprah Winfrey and Mindy Kaling - means everyone is equally represented.
When asked how important she thinks the movie will be, Reese said: "I read the book as a little girl, and I really was excited when Ava explained her vision for the film.
"She was like, 'I'm gonna deviate a lot. I want to have the house in Downtown L.A. I want the kids to be of all different ethnicities. I want kids to watch this movie and know that anything's possible.'
"I get emotional, thinking how little kids going to the theatre will actually see a character and an actor that looks like them. That will make them think it's possible. And also, they'll see women who are heroes, who are all different sizes and all different races. Women are the heroes of a lot of kids' lives, and to see that properly represented is way overdue and exciting.
"I think it's exciting to have a director with that kind of vision, and to have Disney's belief in her, to give her an incredible amount of creative control and free reign to create this magic."
And Reese admits the star-studded cast have been "fun" to work with, as she was in awe of how busy everybody was.
Speaking to Collider, she said: "It's really fun! I was just thinking about how amazing it is that Mindy has been writing her fourth book, Oprah is now a correspondent for '60 Minutes', and Ava did a documentary [that was] at the Academy Awards.
"Every one of us is so insanely busy, and it's really interesting that every one of us knew the importance of this message and what Ava wanted to accomplish with this film and put all their other busy stuff aside to make this possible. We really made it a huge priority to be available to do this together. It flows nicely into all of our intentions, as creators, as women, and as warriors of the light."