Ryan Coogler praises 'big sister' Ava DuVernay
Bang Showbiz
10 March 2018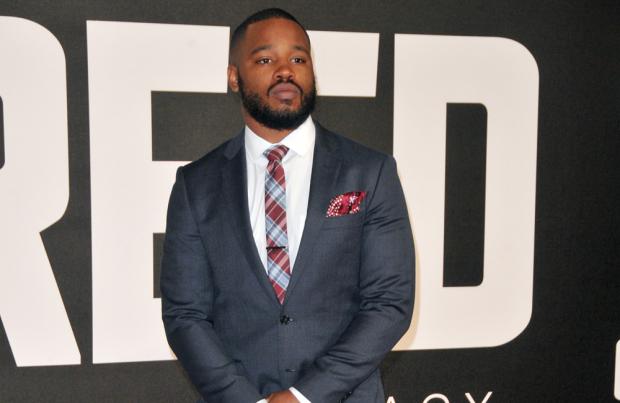 Ryan Coogler has praised his "big sister" Ava DuVernay for "making the impossible look easy", following the release of her new movie 'A Wrinkle In Time'
Ryan Coogler has praised his "big sister" Ava DuVernay for "making the impossible look easy".
Following the release of Ava's 'A Wrinkle In Time', 'Black Panther' director Ryan wrote an eloquent open letter to the filmmaker, in which he praised her work ethic and her ability to inspire her cast and crew.
He wrote on espn.com: "Ava DuVernay is someone who makes the impossible look easy. It's why I feel privileged to call her my big sister. I met her in 2013, but she's one of those people who you feel like you've always known.
"I watched closely from across the hall at Disney while working on 'Black Panther' as my big sister inspired her crew with love and navigated the challenges of studio filmmaking, adapting a book that many people called unfilmable into a movie that explodes with hope, with love and with women warriors. But above all, it's a film about a little black girl with glasses - like my mom, like my wife, like my big sister Ava - who refuses to accept that her dad is lost. The main character in the film, Meg, uses her love, her hope and her kickass skills as a scientist to bring him back, and maybe she saves the universe along the way."
Ryan also revealed that Ava lost her father while making '13th' for Netflix and he paid tribute to her for "weathering that loss".
He said: "Ava is the past, present and future. She is all of these things, but sometimes I forget she is human. I was reminded of this a couple of years back, when I got the heartbreaking news that she had lost her father. I almost lost my father, and it nearly broke me in half. Ava, the warrior, weathered that loss while making "13th" to show everyone with a Netflix subscription that American slavery never ended -- it had only morphed."