Ben Mendelsohn says Brie Larson is perfect as Captain Marvel
Bang Showbiz
28 March 2018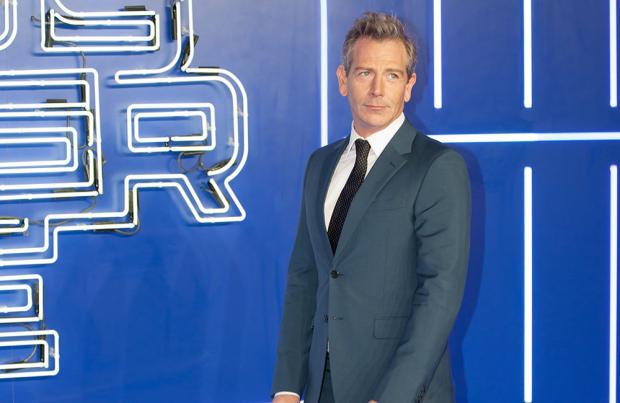 Ben Mendelsohn is still being coy about his role in 'Captain Marvel' but said Brie Larson is "absolutely perfect" as the titular superhero
Ben Mendelsohn said Brie Larson is "absolutely perfect" as Captain Marvel.
The 28-year-old actress landed the role of Carol Danvers aka Captain Marvel in the upcoming Marvel Cinematic Universe movie and Larson is set to make her debut as the superhero in 'Avengers: Infinity War' this year.
And Mendelsohn, 48, who will be joining the MCU in the 'Captain Marvel' standalone film, has kept quiet about his role but has nothing but praise for his co-star.
Speaking to Entertainment Tonight, Mendelsohn said: "Brie is absolutely perfect for that role. Why? Because she's a strong, yet sensitive, contemporary female.
"She is a champion, she's a fantastic actress and she's a great human. So you can't ask for better for Captain Marvel."
Marvel Studios boss Kevin Feige recently teased that the alien group known as the Skrulls would feature in 'Captain Marvel'.
The shape-shifting aliens first appeared in 'Fantastic Four #2' and are known for their shape-shifting abilities.
Originally peaceful at first, they eventually became more aggressive and have tried to conquer Earth using their powers and have continually caused problems for the Marvel heroes.
The movie will star Larson as the titular character with Anna Boden and Ryan Fleck helming.
Geneva Robertson-Dworet wrote the script with 'Inside Out' scribe Meg LeFauve and Nicole Perlman who penned previous drafts.
'Captain Marvel' was created by writer Roy Thomas and designed by artist Gene Colan back in 1968 and follows Carol Danvers, an Air Force pilot whose DNA is fused with that of an alien in an accident.
The resulting alteration imbues her with super strength, energy projection and flight.
Not much else is known about the movie at the time of reporting but Feige announced at the San Diego Comic Con last year that the film will be set in the 90s.
This will be set before the events of the 'Avengers' movie and Samuel L. Jackson is expected to reprise his as Nick Fury.