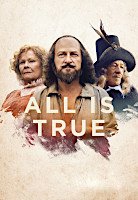 Directed by: Kenneth Branagh
Cast: Kenneth Branagh, Lolita Chakrabarti, Jack Colgrave Hirst
William Shakespeare (Branagh) comes back to Stratford to find his family estranged from him. Branagh and screenwriter Elton search for the man behind the myth, but lose sight of the genius; there's no sense of the writer's intelligence or empathy and only McKellen as the Earl of Southampton brings any life to the proceedings.
Sun 2 Oct
Dir: Gurinder Chadha. Cert: 12A. 112min Starring: Parminder Nagra, Keira Knightley, ★★★★ "Delightful, feel-good comedy…you'll split your sides laughing" The Sun When you can bend a ball better that any boy, of course you want to play for a top football team than learn to cook & settle down with a nice boy!
Sun 16 Oct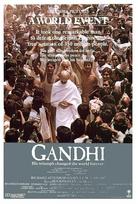 Directed by: Richard Attenborough
Cast: Ben Kingsley
Oscar-laden biopic of the great Indian leader and man of peace chronicles and clarifies the country's birth pains. Although the choice attracted some flak, Kingsley gives an outstanding performance in the title role, and packed out by star cameos the film has the feel of an old-fashioned epic.
Sun 30 Oct
Tell us more about this venue.