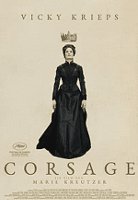 2022
Austria, Luxembourg, Germany, France
1h 53min
15
Directed by: Marie Kreutzer
Cast: Colin Morgan, Vicky Krieps, Ivana Urban
Christmas, 1877. Empress Elizabeth of Austria (Vicky Krieps) is turning 40. Renowned for her beauty, she undertakes daily privations to ensure she fits her wasp-waist corset and keeps her picture-perfect looks. Suffocating in the stuffy Hapsburg court, she finds herself incapable of continuing to conform to the decorative role that is expected of her, instead carrying out desperate acts of rebellion.
With echoes of Spencer and Marie Antoinette, Kreutzer delivers a refreshing take on one woman's emancipation. Taking liberties with history and adding some fabulous anachronisms (including an evocative soundtrack by Camille), Corsage finds a perfect balance between melancholy understatement and liberating punkish attitude. Krieps is sublime, the depth and nuances of her performance underpinning her character's complexity.
Sun 7 Jan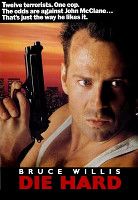 Directed by: John McTiernan
Cast: Bruce Willis, Alan Rickman, Bonnie Bedelia, Alexander Godunov
Willis plays a cop who attends a tower block Christmas party with his estranged spouse. The building is raided by terrorists, so it's left to Willis to bump off the baddies and save the hostages while the police and FBI languish ineptly on the sidelines. Unbearably tense actioner that gets good mileage out of yawning lift-shafts and flying bullets, while Willis is convincing as an ordinary guy trying to cope with it all. Watch out for Brit Rickman as a villain with a sense of humour.
Sun 10 Dec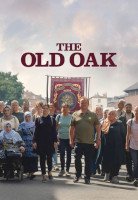 Directed by: Ken Loach
Cast: Debbie Honeywood, Trevor Fox, Laura Lee Daly, Neil Leiper, Jordan Louis, Reuben Bainbridge
The Old Oak
Ken Loach | UK, France, Belgium | 2023 | 113m | 15
New drama from director Ken Loach. The future for the last remaining pub, The Old Oak in a village of the Northeast England, where people are leaving the land as the mines are closed. Houses are cheap and available thus making it an ideal location for the Syrian refugees.
Sun 21 Jan
Tell us more about this venue.