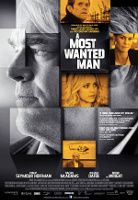 2014
Germany / US / UK
2h 1min
15
Directed by: Anton Corbijn
Cast: Rachel McAdams, Robin Wright, Philip Seymour Hoffman, Willem Dafoe, Daniel Brühl, Nina Hoss
A Chechen Muslim illegally immigrates to Hamburg, where he gets caught in the international war on terror. Featuring the late Philip Seymour Hoffman.
Tue 7 Jun

Retro Vocals will perform live in the Village Hall from 8 till late performing a diverse set of music from the 50's, 60's and 70's . There will be a pig roast plus veggie alternatives and a licensed bar.  For more details click  Retro Vocals [https://www.rvhall.online/events-and-activities-calendar/the-retro-vocals-and-pig-roast/]£15.00
Thu 2 Jun
Tell us more about this venue.