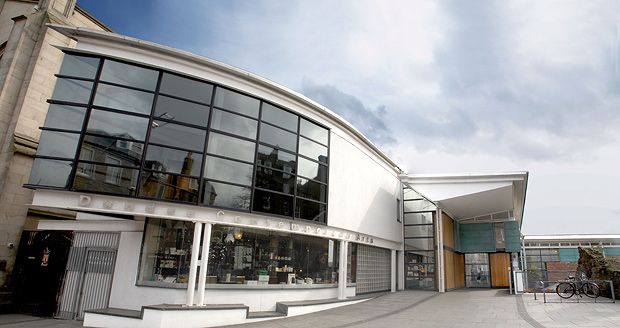 Dundee Contemporary Arts is a major arts hub in Dundee city centre. Located in a much-converted garage, it opened in 1999 and offers multiple facilities: an art gallery with a thriving visual arts programme; a two-screen cinema specialising in classic and arthouse cinema (but not averse to the odd blockbuster); a print studio and a visual research centre run in cooperation with the University of Dundee. The Jute Cafe Bar offers lunch, evening and kids' menus.
The DCA is situated at the heart of Dundee's cultural and social life, located a short walk from the railway station and the main shopping centre, and close to Dundee University's campus. There is a multi-storey car park next door, with cycle lockers available at the rear.
Tell us more about this venue.