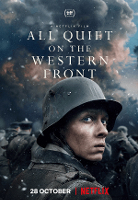 2022
Germany / US
2h 27min
15
Directed by: Edward Berger
Cast: Daniel Brühl, Albrecht Schuch, Sebastian Hülk
A third reimagining of the 'All Quiet on the Western Front'.
Tue 31 Jan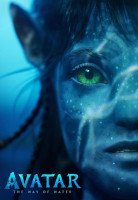 Directed by: James Cameron
Cast: Zoe Saldana, Sigourney Weaver, Sam Worthington, Cliff Curtis, Oona Chaplin, Stephen Lang, Joel David Moore
The first in a series of four planned sequels to the highest grossing film of all time. The oceans of alien planet Pandora are the setting for the continued romance between human Jake and alien being Neytiri.
Mon 30 Jan
Tue 31 Jan
Wed 1 Feb
Thu 2 Feb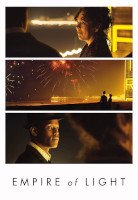 Directed by: Sam Mendes
Cast: Olivia Colman, Micheal Ward, Colin Firth
A love story set against the backdrop of the English coast.
Mon 30 Jan
Tue 31 Jan
Wed 1 Feb
Thu 2 Feb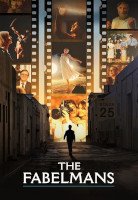 Directed by: Steven Spielberg
Cast: Michelle Williams, Gabriel LaBelle, Paul Dano
Young aspiring filmmaker Sammy Fabelman explores how the power of films can help him see the truth in Steven Spielberg's inspiring semi-autobiographical love letter to cinema.
Directed by Steven Spielberg, The Fabelmans is written by Spielberg and Pulitzer Prize-winning playwright Tony Kushner (Angels in America, Caroline, or Change), who has earned Oscar® nominations for his screenplays for Spielberg's Lincoln and MunichI The film is produced by three-time Oscar® nominee Kristie Macosko Krieger p.g.a. (West Side Story, The Post), Steven Spielberg p.g.a. and Tony Kushner p.g.a. The film is executive produced by Carla Raij (Maestro, co-producer West Side Story) and Josh McLaglen (Free Guy, Logan).
The film stars Gabriel LaBelle (The Predator, American Gigolo series) as 16-year-old aspiring filmmaker Sammy Fabelman; four-time Academy Award® nominee Michelle Williams (Manchester by the Sea, My Week with Marilyn) as his artistic mother, Mitzi; Paul Dano (The Batman, There Will Be Blood) as his successful, scientific father, Burt; Seth Rogen (>Steve Jobs, An American Pickle) as Bennie Loewy, Burt's best friend and honorary "uncle" to the Fabelman children, and Academy Award® nominee Judd Hirsch (Uncut Gems, Ordinary People) as Mitzi's Uncle Boris.
The ensemble cast includes Oscar® nominee Jeannie Berlin (The Heartbreak Kid, Inherent Vice) as Sammy's paternal grandmother, Hadassah Fabelman; Julia Butters (Once Upon a Time … in Hollywood, 13 Hours) as Sammy's sister Reggie; Robin Bartlett (Moonstruck, Lean on Me) as Sammy's maternal grandmother Tina Schildkraut and Keeley Karsten (Hunters, Evil Lives Here) as Sammy's sister Natalie. The music is by five-time Academy Award® winner John Williams (Schindler's List, Jaws), the costume designer is two-time Oscar® winner Mark Bridges (The Artist, Phantom Thread) and the production designer is two-time Oscar® winner Rick Carter (Lincoln, Avatar). The Fabelmans is edited by three-time Academy Award® winner Michael Kahn ace (Saving Private Ryan, Schindler's List) and Sarah Broshar (West Side Story, The Post). The film's director of photography is two-time Academy Award® winner Janusz Kaminski (Schindler's List, Saving Private RyanI.
Directed: Steven Spielberg Written: Steven Spielberg& Tony Kushner
Cast: Michelle Williams, Paul Dano, Seth Rogen, Gabriel LaBelle, Jeannie Berlin, Julia Butters, Robin Bartlett, Keeley Karsten and Judd Hirsch
USA 2023
Run Time:2'31"
Mon 30 Jan
Tue 31 Jan
Wed 1 Feb
Thu 2 Feb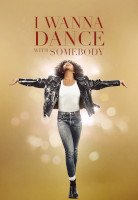 Directed by: Kasi Lemmons
Cast: Stanley Tucci, Naomi Ackie, Nafessa Williams
A joyous, emotional, heart breaking celebration of the life and music of Whitney Houston, one of the greatest female R&B pop vocalists of all time, tracking her journey from obscurity to musical superstardom.
Mon 30 Jan
Tue 31 Jan
Wed 1 Feb
Thu 2 Feb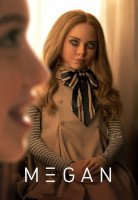 Directed by: Gerard Johnstone
Cast: Jenna Davis, Amie Donald, Allison Williams
A family bring home a life-like doll to keep their child company. The robot doll takes on a life of it's own and wreaks havoc on anyone who crosses her family.
Mon 30 Jan
Tue 31 Jan
Thu 2 Feb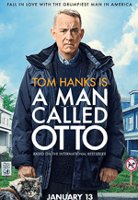 Directed by: Marc Forster
Cast: Tom Hanks, Rachel Keller, Manuel Garcia-Rulfo
Based on Fredrik Backman's comical and moving bestseller, A Man Called Otto tells the story of Otto Anderson (Tom Hanks), a grumpy widower whose only joy comes from criticising and judging his exasperated neighbours. When a lively young family moves in next door, Otto meets his match in quick-witted and very pregnant Marisol, leading to an unexpected friendship that will turn his world upside-down.
Mon 30 Jan
Tue 31 Jan
Wed 1 Feb
Thu 2 Feb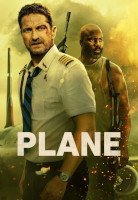 Directed by: Jean-François Richet
Cast: Gerard Butler, Mike Colter, Yoson An
When a pilot is forced to land to avoid a terrifying storm, he finds himself in a war zone.
Mon 30 Jan
Tue 31 Jan
Wed 1 Feb
Thu 2 Feb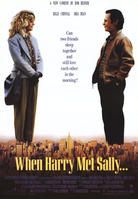 Directed by: Rob Reiner
Written by: Nora Ephron
Cast: Billy Crystal, Meg Ryan, Carrie Fisher, Bruno Kirby
Angsty wise guy Harry (Crystal) and neurotic kook Sally (Ryan) become friends, and their friendship lasts for years until one fateful New Year's Eve. A blueprint for the modern romantic comedy, thanks to Ephron's intelligent, savvy script, brilliant performance from the leads and Reiner's relaxed approach.
Sun 5 Feb
Tell us more about this venue.