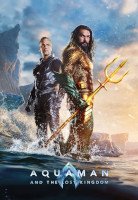 Directed by: James Wan
Cast: Jason Momoa, Amber Heard, Patrick Wilson, Dolph Lundgren, Yahya Abdul-Mateen II, Temuera Morrison
Aquaman must balance the two roles in his life - king and superhero.
Thu 21 Dec
Fri 22 Dec
Sat 23 Dec
Sun 24 Dec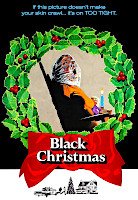 Directed by: Bob Clark
Cast: Olivia Hussey, Keir Dullea, Margot Kidder, John Saxon
Yuletide stalk'n'slash fun as a group of sorority girls are picked off by a mysterious killer.
Sat 16 Dec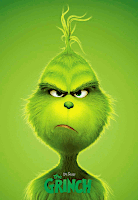 Directed by: Yarrow Cheney, Scott Mosier
Cast: Benedict Cumberbatch, Rashida Jones, Kenan Thompson, Cameron Seely, Angela Lansbury
The Grinch (Cumberbatch) is a grumpy, green creature who despises Christmas so much that he plots to steal it. The animation is gorgeous, the pace is breezy and Cumberbatch does a decent job with the voice, but the film is stolen by the Grinch's adorable dog Max.
Fri 22 Dec
Sat 23 Dec
Sun 24 Dec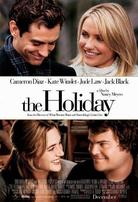 Directed by: Nancy Meyers
Written by: Nancy Meyers
Cast: Cameron Diaz, Kate Winslet, Jude Law, Jack Black, Shannyn Sossamon, Eli Wallach, Edward Burns, Rufus Sewell
Two ladies with guy trouble swap homes. Amanda (Diaz) ends up with Iris' brother (Law) in the UK, and Iris (Winslet) befriends funnyman Miles (Black) Stateside. This fairly repellent life swap romantic comedy was written specifically for these actors, but you wouldn't think it.
Mon 18 Dec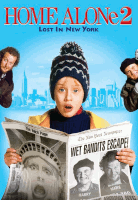 Directed by: Chris Columbus
Written by: John Hughes
Cast: Macaulay Culkin, Joe Pesci, Daniel Stern
Young Kevin McAllister is once again left alone for Christmas (this time in the Big Apple), with two crooks to contend with.
Wed 20 Dec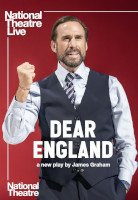 Directed by: Rupert Goold
Cast: Joseph Fiennes
A new play by James Graham directed by Rupert Goold.
Joseph Fiennes (The Handmaid's Tale) plays Gareth Southgate in James Graham's (Sherwood) gripping examination of nation and game.
The country that gave the world football has since delivered a painful pattern of loss. Why can't England's men win at their own game?
With the worst track record for penalties in the world, Gareth Southgate knows he needs to open his mind and face up to the years of hurt, to take team and country back to the promised land.
Filmed live on stage at the National Theatre, Rupert Goold (Judy) directs this spectacular new play.
Thu 25 Jan
Tue 30 Jan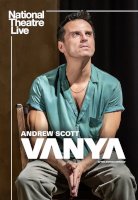 Directed by: Sam Yates
Cast: Andrew Scott
Adapted by Simon Stephens, after Anton Chekhov.
Directed by Sam Yates.
Designed by Rosanna Vize.
Andrew Scott (Fleabag) brings multiple characters to life in Simon Stephens' (The Curious Incident of the Dog in the Night-Time) radical new version of Chekhov's Uncle Vanya.
Hopes, dreams, and regrets are thrust into sharp focus in this one-man adaptation which explores the complexities of human emotions.
Filmed live during its sold-out run in London's West End, Vanya will be playing exclusively in cinemas in 2024.
Thu 22 Feb
Tue 27 Feb
Cast: Neil Tennant, Chris Lowe
Pet Shop Boys bring their critically-acclaimed greatest hits tour, Dreamworld, to movie theatres worldwide!
Captured live at Copenhagen's Royal Arena, Neil Tennant and Chris Lowe put on an exhilarating performance, featuring a lavish stage show, full back-up band and mesmerizing visual backdrops, in front of an exuberant, sold-out audience. With film direction from leading live performance director David Barnard in a 14-camera shoot, this brand new concert film includes all of Pet Shop Boys' greatest hits including West End Girls, Suburbia, Opportunities (Let's Make Lots of Money), Left to My Own Devices, Rent, Domino Dancing, Love Comes Quickly, Always on My Mind, What Have I Done to Deserve This and It's a Sin.
Director
David Barnard
Starring
Neil Tennant, Chris Lowe
Wed 31 Jan
Sun 4 Feb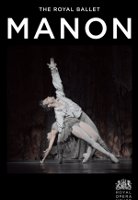 Torn between her desire of a life of splendour and riches and her devotion to her true love Des Grieux, the feckless and capricious Manon pays the ultimate price.
Wed 7 Feb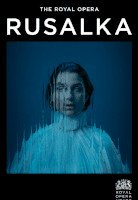 Directed by: Ann Yee and Natalie Abrahami
This poetic, contemporary new staging of Dvořák's lyric fairy tale reveals our uneasy relationship with the natural world and humanity's attempts to own and tame it.
Wed 24 Jan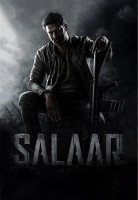 Directed by: Prashanth Neel
Cast: Prabhas, Prithviraj Sukumaran, Shruti Haasan, Jagapathi Babu
A gang leader must do whatever it takes to keep a promise he made to an old friend.
Thu 21 Dec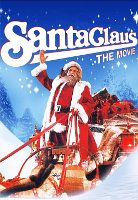 Directed by: Jeannot Szwarc
Written by: David Newman, Leslie Newman (story), David Newman (screenplay)
Cast: Dudley Moore, John Lithgow, David Huddleston, Judy Cornwell, Burgess Meredith, Jeffrey Kramer
Cuddly Dudley and Father C. himself in the same movie? One to entertain the younger viewers, or those with a high crassness threshold.
Mon 18 Dec
Tue 19 Dec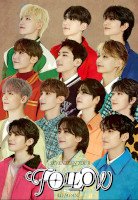 Sat 16 Dec
An 8 screen Odeon near the centre of Colchester.
There are pay parking options at the Vineyard Car Park, Britannia Car Park, St Mary's Car Park, Priory Street Car Park, St Botolph's Car Park, and St John's Car Park.
It is a 10 minute walk from Colchester station.
Tell us more about this venue.