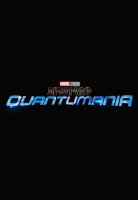 Directed by: Peyton Reed
Cast: Paul Rudd, Evangeline Lilly, Michelle Pfeiffer, Michael Douglas, Jonathan Majors, Kathryn Newton, Bill Murra
Fri 17 Feb
Sat 18 Feb
Sun 19 Feb
Mon 20 Feb
Tue 21 Feb
Wed 22 Feb
Thu 23 Feb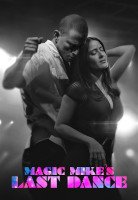 Plot kept under wraps.
Fri 10 Feb
Sat 11 Feb
Sun 12 Feb
Mon 13 Feb
Tue 14 Feb
Wed 15 Feb
Thu 16 Feb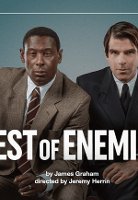 David Harewood (Homeland) and Zachary Quinto (Star Trek) play feuding political rivals in James Graham's (Sherwood) multiple award-winning and critically acclaimed new drama, directed by Jeremy Herrin (All My Sons).
Best of Enemies will be filmed live at the Noël Coward Theatre in London's West End
Thu 18 May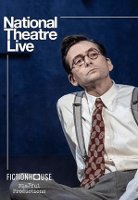 Directed by: Dominic Cooke
Cast: David Tennant, Elliot Levey, Sharon Small
World War Two is about to begin. John Halder, a German academic, struggles with the consequences of the movement he has joined.
Thu 20 Apr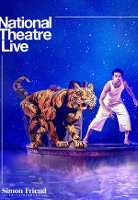 Puppetry, magic and storytelling combine in a unique, Olivier Award-winning stage adaptation of Yann Martel's best-selling novel. Filmed live at the Wyndham's Theatre in London's West End and featuring state-of-the-art visuals, the epic journey of endurance and hope is bought to life in a breath-taking new way for cinemas screens.
Thu 30 Mar
Tue 4 Apr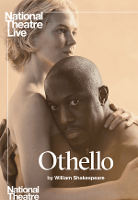 An extraordinary new production of Shakespeare's most enduring tragedy, directed by Clint Dyer with a cast that includes Giles Terera (Hamilton), Rosy McEwan (The Alienist) and Paul Hilton (The Inheritance).
She's a bright, headstrong daughter of a senator; elevated by her status but stifled by its expectations. He's refugee of slavery; having risen to the top of a white world, he finds love across racial lines has a cost.
Wed in secret, Desdemona and Othello crave a new life together. But as unseen forces conspire against them, they find their future is not theirs to decide.
Othello is filmed live on the Lyttleton stage of the National Theatre.
Thu 23 Feb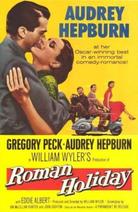 Directed by: William Wyler
Cast: Gregory Peck, Audrey Hepburn, Eddie Albert
Overrated but easy to watch fairytale romance about a fleeing princess (Hepburn) and her relationship with a journalist in 50s Italy.
Tue 7 Feb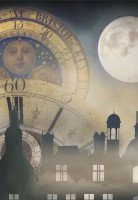 Royal Ballet Founder Choreographer Frederick Ashton's Cinderella celebrates its 75th anniversary this Season. The ballet's opening night in 1948, featuring Moira Shearer and Michael Somes in the lead roles, was received rapturously. After over a decade away from the Royal Opera House stage, Ashton's timeless reworking of Charles Perrault's famous rags-to-riches story returns, showcasing the choreographer's deft musicality and the beauty of Prokofiev's transcendent score. A creative team steeped in the magic of theatre, film, dance and opera brings new atmosphere to Cinderella's ethereal world of fairy godmothers and pumpkin carriages, handsome princes and finding true love.
Wed 12 Apr
Passions run high as Manrico and the Count di Luna compete for the affections of Leonora. Little do they know, Manrico's mother Azucena has been keeping a terrible secret for decades. Soon a curse from the past will rise up from the ashes with devastating implications for them all. Starring Ludovic Tézier and Jamie Barton, Adele Thomas's energetic staging sets Verdi's tale in a Hieronymus Bosch-inspired universe of medieval superstition. Antonio Pappano conducts Verdi's dramatic score, which features the famous 'Anvil' chorus.
Tue 13 Jun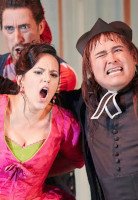 When Rosina falls in love with amysterious young suitorwho calls himself Lindoro, she must use all her cunning –and a little help from her local barber –to outwit her calculating guardian Dr Bartolo.Expect heart-melting serenades, ridiculous disguises and a fairytale ending waiting just out of reach. From the barber's famous opening number 'Largo al factotum,' with its cry of 'Figaro!Figaro!,'to Rosina's feisty aria 'Una voce poco fa,' Gioachino Rossini's comic opera is a riotously entertaining affair. Rafael Payare makes his Royal Opera House debut conducting an outstanding internationalcast that includes Andrzej Filończyk, Aigul Akhmetshina, Lawrence Brownleeand Bryn Terfel.
Wed 15 Feb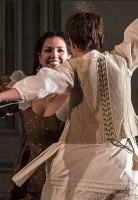 Servants Figaro and Susanna are filled with excitement on their wedding day, but there's a hitch: their employer, the Count Almaviva, has dishonourable intentions of his own towards the bride-to-be. With more twists than a page boy's stockings, the story of Mozart's comic opera will surprise and delight you at every turn. Come for the music and stay for the cross-dressing hilarity, all unfolding over the course of one crazy, topsy-turvy day in the Almaviva household. Royal Opera Music Director Antonio Pappano conducts a truly international cast in David McVicar's timeless production.
Thu 27 Apr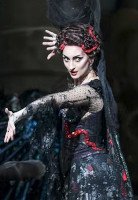 The Sleeping Beauty holds a very special place in The Royal Ballet's heart and history. It was the first performance given by the Company when the Royal Opera House reopened at Covent Garden in 1946 after World War II. In 2006, this original staging was revived and has been delighting audiences ever since. Frederick Ashton famously cited the pure classicism of Marius Petipa's 19th-century ballet as a private lesson in the atmospheric art and craft of choreography. Be swept away by Tchaikovsky's ravishing music and Oliver Messel's sumptuous fairytale designs with this true gem from the classical ballet repertory.
Wed 24 May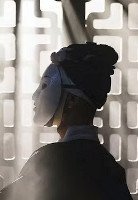 In the court of Princess Turandot, suitors who fail to solve her riddles are brutally killed. But when a mysterious Prince answers one correctly, suddenly he holds all the power – and a glorious secret. When life hangs in the balance, can love conquer all? Puccini's score is rich in musical marvels (featuring the famous aria 'Nessun dorma'), while Andrei Serban's production draws on Chinese theatrical traditions to evoke a colourful fantasy tableau of ancient Peking. Antonio Pappano conducts Anna Pirozzi in the title role and Yonghoon Lee as Calaf.
Wed 22 Mar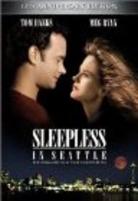 Directed by: Nora Ephron
Cast: Tom Hanks, Meg Ryan, Ross Malinger
The definitive Hanks/Ryan romcom has darker roots than its long line of descendents, as Hanks' recently widowed Sam is pushed by his young son into finding a new wife.
Mon 13 Feb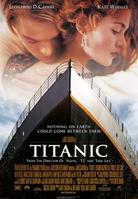 Directed by: James Cameron
Written by: James Cameron
Cast: Leonardo DiCaprio, Kate Winslet, Billy Zane, Frances Fisher, Gloria Stuart, Bill Paxton, Kathy Bates, Danny Nucci, Bernard Hill, Victor Garber, Eric Braeden
Cameron tackles the story of the doomed ocean liner through a touching love story that isn't overwhelmed by the awesome special effects. Rich girl Rose (Winslet) is unhappily engaged to arrogant Cal (Zane) but falls for third-class passenger Jack (DiCaprio). Love blossoms as the ship hits an iceberg in the North Atlantic, conveying both the scale of the disaster and the feeling of claustrophobia as the water rises.
Fri 10 Feb
Sat 11 Feb
Sun 12 Feb
Mon 13 Feb
Tue 14 Feb
Wed 15 Feb
Thu 16 Feb
Lincoln's current Odeon is on Brayford Waterfront in the heart of the town (the original Odeon, a much-loved art deco building on High Street, having passed into independent ownership as the Ritz.) The nine-screen Odeon is fully accessible, with wheelchair spaces and an infrared system for the hard-of-hearing in each auditorium.
The Brayford complex has multi-story car parking, which has a flat evening charge after 6pm, and also houses a variety of bars and restaurants. Lincoln bus and train stations are each about five minutes' walk away.
Tell us more about this venue.