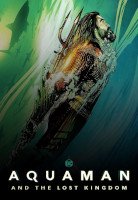 Directed by: James Wan
Cast: Jason Momoa, Amber Heard, Patrick Wilson, Dolph Lundgren, Yahya Abdul-Mateen II, Temuera Morrison
Thu 21 Dec
3D / Premium screening
Premium screening
Fri 22 Dec
3D / Premium screening
Premium screening
Sat 23 Dec
3D / Premium screening
Premium screening
Sun 24 Dec
3D / Premium screening
Premium screening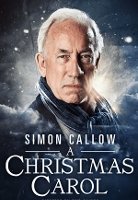 Directed by: Tom Cairns
Cast: Simon Callow
One-man theatrical version of the classic Christmas story based on Dickens' own performance adaptation. Created by Simon Callow and director-designer Tom Cairns.
Thu 14 Dec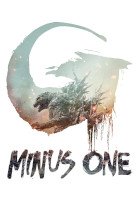 Directed by: Takashi Yamazaki
Cast: Ryunosuke Kamiki, Minami Hamabe, Yuki Yamada, Munetaka Aoki
Returning the franchise to its roots, post-war Japan is at its lowest point when a new threat emerges in the form of a gigantic monster.
Fri 15 Dec
Sat 16 Dec
Sun 17 Dec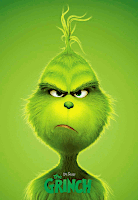 Directed by: Yarrow Cheney, Scott Mosier
Cast: Benedict Cumberbatch, Rashida Jones, Kenan Thompson, Cameron Seely, Angela Lansbury
The Grinch (Cumberbatch) is a grumpy, green creature who despises Christmas so much that he plots to steal it. The animation is gorgeous, the pace is breezy and Cumberbatch does a decent job with the voice, but the film is stolen by the Grinch's adorable dog Max.
Fri 22 Dec
Sat 23 Dec
Sun 24 Dec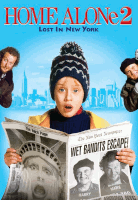 Directed by: Chris Columbus
Written by: John Hughes
Cast: Macaulay Culkin, Joe Pesci, Daniel Stern
Young Kevin McAllister is once again left alone for Christmas (this time in the Big Apple), with two crooks to contend with.
Wed 20 Dec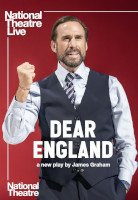 Directed by: Rupert Goold
Cast: Joseph Fiennes
A new play by James Graham directed by Rupert Goold.
Joseph Fiennes (The Handmaid's Tale) plays Gareth Southgate in James Graham's (Sherwood) gripping examination of nation and game.
The country that gave the world football has since delivered a painful pattern of loss. Why can't England's men win at their own game?
With the worst track record for penalties in the world, Gareth Southgate knows he needs to open his mind and face up to the years of hurt, to take team and country back to the promised land.
Filmed live on stage at the National Theatre, Rupert Goold (Judy) directs this spectacular new play.
Thu 25 Jan
Tue 30 Jan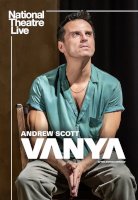 Directed by: Sam Yates
Cast: Andrew Scott
Adapted by Simon Stephens, after Anton Chekhov.
Directed by Sam Yates.
Designed by Rosanna Vize.
Andrew Scott (Fleabag) brings multiple characters to life in Simon Stephens' (The Curious Incident of the Dog in the Night-Time) radical new version of Chekhov's Uncle Vanya.
Hopes, dreams, and regrets are thrust into sharp focus in this one-man adaptation which explores the complexities of human emotions.
Filmed live during its sold-out run in London's West End, Vanya will be playing exclusively in cinemas in 2024.
Thu 22 Feb
Tue 27 Feb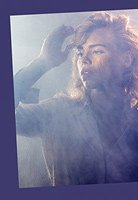 Billie Piper returns in her Evening Standard Best Actress award-winning role. A young woman is driven to the unthinkable by her desperate desire to have a child in Simon Stone's radical production of Lorca's masterpiece.
Please note that this performance contains some strobe lighting.
Wed 13 Dec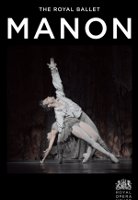 Torn between her desire of a life of splendour and riches and her devotion to her true love Des Grieux, the feckless and capricious Manon pays the ultimate price.
Wed 7 Feb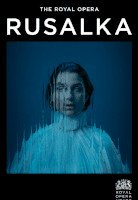 Directed by: Ann Yee and Natalie Abrahami
This poetic, contemporary new staging of Dvořák's lyric fairy tale reveals our uneasy relationship with the natural world and humanity's attempts to own and tame it.
Wed 24 Jan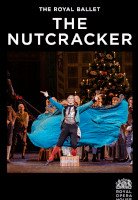 The Royal Ballet
The Nutcracker ​
Running time 170 minutes (including one interval)
Join Clara at a delightful Christmas Eve party that becomes a magical adventure once everyone else is tucked up in bed. Marvel at the brilliance of Tchaikovsky's score, as Clara and her enchanted Nutcracker fight the Mouse King and visit the Sugar Plum Fairy in the glittering Kingdom of Sweets. Peter Wright's much-loved production for The Royal Ballet, with gorgeous period designs by Julia Trevelyan Oman, keeps true to the spirit of this festive ballet classic, combining the thrill of the fairy tale with spectacular dancing.
Tue 12 Dec
Sun 17 Dec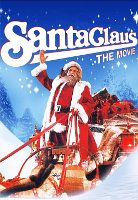 Directed by: Jeannot Szwarc
Written by: David Newman, Leslie Newman (story), David Newman (screenplay)
Cast: Dudley Moore, John Lithgow, David Huddleston, Judy Cornwell, Burgess Meredith, Jeffrey Kramer
Cuddly Dudley and Father C. himself in the same movie? One to entertain the younger viewers, or those with a high crassness threshold.
Mon 18 Dec
Tue 19 Dec
This is a 10 screen Odeon, located in Warrington's Westbrook Centre.
There is a car park.
From Monday to Saturday it is served by bus routes 13, 14, 15 and 18 with alternative Sunday services.
Tell us more about this venue.