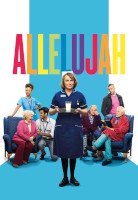 Directed by: Richard Eyre
Cast: Jennifer Saunders, Bally Gill, Russell Tovey, David Bradley, Derek Jacobi, Judi Dench
Allelujah is a warm and deeply moving story about old age. When the geriatric ward in a small Yorkshire hospital is threatened with closure, the hospital decides to fight back by galvanizing the local community: they invite a news crew to film their preparations for a concert in honour of the hospital's most distinguished nurse. What could go wrong? Allelujah celebrates the spirit of the elderly patients whilst paying tribute to the deep humanity of the medical staff battling with limited resources and ever-growing demand.
Wed 29 Mar
Mon 3 Apr
Tue 4 Apr
Wed 5 Apr
Fri 7 Apr
Sat 8 Apr
Sun 9 Apr

"The show that defines a decade"
A New Romantic Symphony that goes on a journey through one of the greatest musical Era's of All Time - The Electrifying '80s.
Featuring songs from legendary artists such as Duran Duran, Spandau Ballet, The Human League, Ultravox, Tears for Fears, Depeche Mode, OMD, Japan, ABC, Soft Cell, and many more.
Performed by an incredible live band with awesome symphonic arrangements combined with stunning vocals and cast this is the must-see show that simply defines a decade.
Sat 25 Mar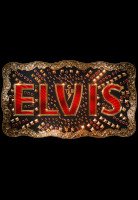 Directed by: Baz Luhrmann
Cast: Austin Butler, Olivia DeJonge, Tom Hanks
A look at the life of the legendary rock and roll star, Elvis Presley.
Fri 24 Mar
Mon 10 Apr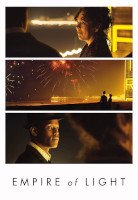 Directed by: Sam Mendes
Cast: Olivia Colman, Micheal Ward, Colin Firth
A love story set against the backdrop of the English coast.
Sun 26 Mar
Tue 28 Mar
Thu 30 Mar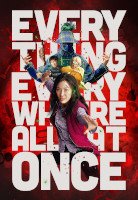 Directed by: Dan Kwan, Daniel Scheinert
Cast: Michelle Yeoh, Stephanie Hsu, Ke Huy Quan, Jenny Slate, Harry Shum Jr., James Hong, Jamie Lee Curtis
Only Evelyn Wang (Michelle Yeoh) can save the world. To do it, she'll have to explore all the lives she could have led.
Mon 27 Mar
Wed 29 Mar
Sun 2 Apr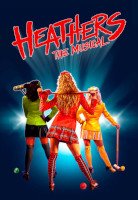 Directed by: Andy Fickman
Cast: Ailsa Davidson, Simon Gordon, Maddison Firth, Vivian Panka, Mhairi Angus, Liam Doyle
A high-school girl must survive her final year, and take down the popular girls, the Heathers.
Tue 28 Mar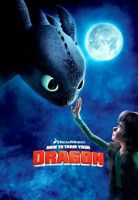 Directed by: Chris Sanders, Dean DeBlois
Cast: Jay Baruchel, Gerard Butler, Craig Ferguson, America Ferrera, Jonah Hill, Christopher Mintz-Plasse, T. J. Miller, Kristen Wiig
Commendable new DreamWorks animation set in the mythical world of Vikings and dragons, and based on the book by Cressida Cowell. Hiccup, a Viking teenager, befriends a dragon.
Sun 26 Mar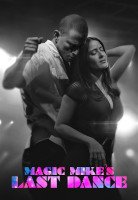 Directed by: Steven Soderbergh
Cast: Channing Tatum, Salma Hayek
Plot kept under wraps.
Fri 24 Mar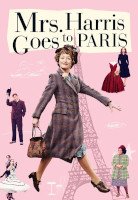 Directed by: Anthony Fabian
Cast: Lesley Manville, Isabelle Huppert, Lambert Wilson, Alba Baptista, Lucas Bravo, Ellen Thomas, Rose Williams, Jason Isaacs
Directed by Anthony Fabian
Cast includes Lesley Manville, Isabelle Huppert and Jason Isaacs
Duration: 1 hr 55 mins
Mrs. Harris Goes to Paris tells the story of widowed cleaning lady Mrs Harris (Lesley Manville) in 1950s London who falls madly in love with a couture Dior dress, and decides that she must have one of her own. After she works, starves and gambles to raise the funds to pursue her dream, she embarks on an adventure to Paris which will change not only her own outlook, but the very future of the House of Dior.
Mon 27 Mar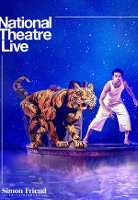 Puppetry, magic and storytelling combine in a unique, Olivier Award-winning stage adaptation of the best-selling novel.
After a cargo ship sinks in the middle of the vast Pacific Ocean, a 16-year-old boy named Pi is stranded on a lifeboat with four other survivors – a hyena, a zebra, an orangutan and a Royal Bengal tiger. Time is against them, nature is harsh, who will survive?
Filmed live in London's West End and featuring state-of-the-art visuals, the epic journey of endurance and hope is bought to life in a breath-taking new way for cinemas screens.
Thu 30 Mar
Sun 2 Apr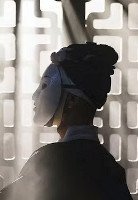 In the court of Princess Turandot, suitors who fail to solve her riddles are brutally killed. But when a mysterious Prince answers one correctly, suddenly he holds all the power – and a glorious secret. When life hangs in the balance, can love conquer all? Puccini's score is rich in musical marvels (featuring the famous aria 'Nessun dorma'), while Andrei Serban's production draws on Chinese theatrical traditions to evoke a colourful fantasy tableau of ancient Peking. Antonio Pappano conducts Anna Pirozzi in the title role and Yonghoon Lee as Calaf.
Sun 26 Mar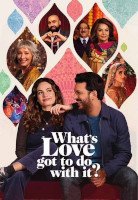 Directed by: Shekhar Kapur
Cast: Lily James, Shazad Latif, Shabana Azmi, Emma Thompson, Sajal Aly, Oliver Chris, Asim Chaudhry, Jeff Mirza, Alice Orr-Ewing, Rahat Fateh Ali Khan
Romantic comedy-drama in which a filmmaker documents her childhood friend and neighbour's arranged marriage to a bride from Pakistan.
Fri 24 Mar
Sun 26 Mar
Mon 27 Mar
Tue 28 Mar
Thu 30 Mar
Fri 31 Mar
Live entertainment and the latest releases.
Tell us more about this venue.