Whilst every effort has been made to ensure the information displayed here is accurate, always check with the venue before attending.

The Best of Bossa Nova by Mario Bakuna. This is a beautiful tribute to 'the father of Bossa Nova' João Gilberto'. Mario Bakuna on acoustic guitar and vocals. Mario Bakuna performs a concert dedicated to João Gilberto who was a pioneer of the musical genre of Bossa Nova in the late 1950s. Around the world, he was often called father of Bossa Nova. Gilbertos style combines traditional elements of samba with more contemporary jazz. His unique acoustic guitar style involves a syncopated rhythm of plucked chords, with chord progressions rooted in the jazz tradition. Mario will present reinterpretations of some of his compositions and celebrate with the audience one of the greatest Brazilian musicians of all time.
Sat 15 Jul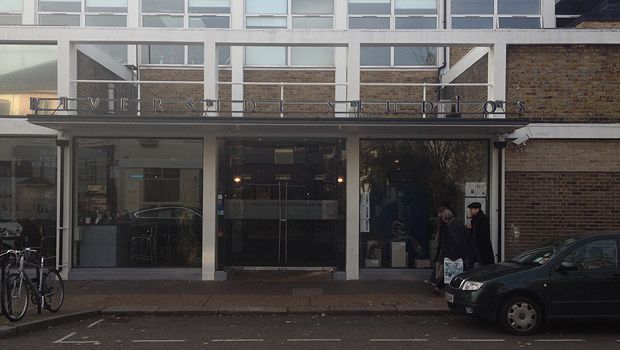 Riverside Studios was once a full-time film and television studio, but in the 1970s it diversified into live performance and became one of London's leading theatre, dance and visual art spaces.
It us undergoing a major re-development which will complete in late 2019. The former Studios and Queen's Wharf are being replaced by a new building.
The studios will have spaces for television, theatre, dance, opera, music and comedy. In addition there is a cinema, screening room, and other flexible space.
There will be both a cafe and a restaurant.
The interior of Riverside Studios was led by architects Flanagan Lawrence.
Transport: the nearest Tube station is Hammersmith (Picadilly/District), just over half a mile away, which is conveniently next to Hammersmith Broadway Bus Station (routes 9, 10, 27, 33, 72, 190, 209, 211, 220, 266, 267, 283, 295, 391, 419, H91).
Tell us more about this venue.