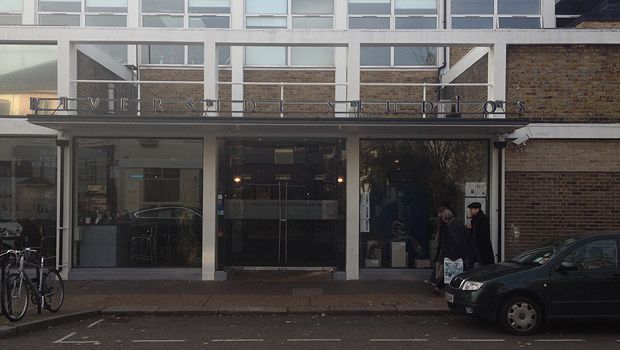 Riverside Studios was once a full-time film and television studio, but in the 1970s it diversified into live performance and became one of London's leading theatre, dance and visual art spaces.
It us undergoing a major re-development which will complete in late 2019. The former Studios and Queen's Wharf are being replaced by a new building.
The studios will have spaces for television, theatre, dance, opera, music and comedy. In addition there is a cinema, screening room, and other flexible space.
There will be both a cafe and a restaurant.
The interior of Riverside Studios was led by architects Flanagan Lawrence.
Transport: the nearest Tube station is Hammersmith (Picadilly/District), just over half a mile away, which is conveniently next to Hammersmith Broadway Bus Station (routes 9, 10, 27, 33, 72, 190, 209, 211, 220, 266, 267, 283, 295, 391, 419, H91).
Tell us more about this place.