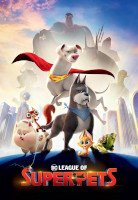 Directed by: Jared Stern
Cast: Dwayne Johnson, Kevin Hart, Kate McKinnon, John Krasinski, Vanessa Bayer, Natasha Lyonne, Diego Luna, Thomas Middleditch, Ben Schwartz, Keanu Reeves
When Superman and the rest of the Justice League are kidnapped, Krypto the Super-Dog (voiced by Dwayne Johnson) must convince a rag-tag shelter pack - Ace the hound, PB the potbellied pig, Merton the turtle and Chip the squirrel - to master their own newfound powers and help him rescue the superheroes.
Sat 13 Aug
Sun 14 Aug
Mon 15 Aug
Wed 17 Aug
Thu 18 Aug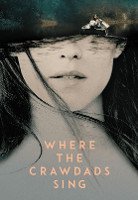 Directed by: Olivia Newman
Cast: Daisy Edgar-Jones, Taylor John Smith, Harris Dickinson, Michael Hyatt, Sterling Macer Jr., David Strathairn
Where The Crawdads SingOlivia Newman | USA | 2022 | 130m | 15Mystery drama based on the novel by Delia Owens about Kya, an abandoned girl who raised herself to adulthood in the dangerous marshlands of North Carolina. For years, rumours of the 'Marsh Girl' haunted Barkley Cove, isolating the sharp and resilient Kya from her community. Drawn to two young men from town, Kya opens herself to a new and startling world; but when one of them is found dead, she is immediately cast by the community as the main suspect. As the case unfolds, the verdict as to what actually happened becomes increasingly unclear, threatening to reveal the many secrets that lay within the marsh.
Sat 13 Aug
Sun 14 Aug
Mon 15 Aug
Tue 16 Aug
A privately owned cinema, located in a Tudorbethan-style listed building.
Tell us more about this venue.