Harry is back with brand-new amazing jokes in an all-singing, all-dancing one-man spectacular.
"I hadn't realised how much I missed performing live until lockdown stopped me from doing it," says Harry, "It's great to be going back on stage and the good news is I am planning a very silly show."
Audiences will meet Harry's new baby elephant, Sarah, and Ian, The Information Worm.
Harry will also be joined by Stouffer the Cat (his famous sidekick) who commented "what can I tell you? When Harry calls you say yes – end of!"
'Genius' The Times
'Genius' The Daily Mirror
Tue 20 Sep
Wed 21 Sep
Thu 22 Sep
Fri 23 Sep
Sat 24 Sep
Hot on the heels of a sensational run in New York last year, 'the greatest cabaret artist of their generation' (The New Yorker) and 'the vocally brilliant and dramatically fearless countertenor' (The New York Times) are bringing their acclaimed show to London. Only An Octave Apart is Justin Vivian Bond and Anthony Roth Costanzo's joyous and surprising musical fantasia, revelling in everything strange and beautiful in the coexistence of contrasts - from Purcell's 17th century aria "Dido's Lament" to Dido's early 2000s hit "White Flag", from "Autumn Leaves" to "The Waters of March". Co-created and directed by Zack Winokur, with music supervision by Thomas Bartlett, arrangements by Nico Muhly, musical direction by Daniel Schlosberg, and costume design by JW Anderson, Only an Octave Apart celebrates the historical and the hysterical, from countertenor to counterculture.
Presented by Kindred Partners and Creative Partners Productions In association with Justin Vivian Bond | Anthony Roth Costanzo | Zack Winokur
IMPORTANT COVID-19 INFROMATION FROM THE VENUE
All visitors to the building are encouraged to wear a face covering. Members of staff will also be wearing face coverings. We will have several hand sanitiser stations throughout the venue. We encourage audience members sanitise your hands on arrival and regularly throughout your visit. We have increased ventilation throughout the venue so please note it may be cool inside. Please do not close any windows in the venue or doors that have been safely held open. There will not be a cloakroom. We will have an enhanced cleaning schedule in place.
Wed 28 Sep
Thu 29 Sep
Fri 30 Sep
Sat 1 Oct
Mon 3 Oct
Tue 4 Oct
Wed 5 Oct
Fri 7 Oct
Sat 8 Oct
Mon 10 Oct
Wed 12 Oct
Thu 13 Oct
Fri 14 Oct
Sat 15 Oct
Mon 17 Oct
Wed 19 Oct
Thu 20 Oct
Fri 21 Oct
Sat 22 Oct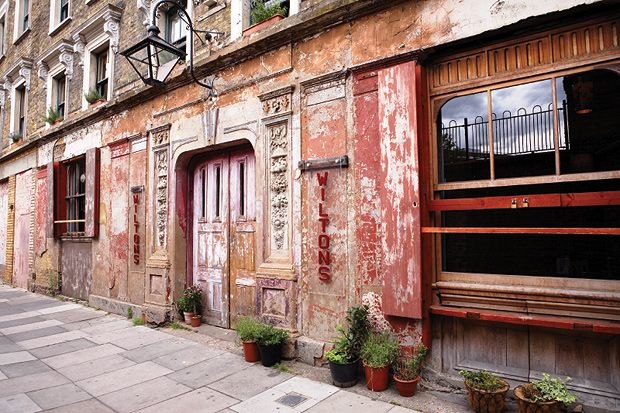 Wilton's Music Hall is a notable venue in the east of London and re-opened in early 2016 after a major re-furbishment. Alongside continuing its proud music hall tradition, the venue offers a programme of opera, theatre, circus, dance and circus.
Wilton's opened in 1853, and in a turbulent history has suffered fires and many threats of demolition which have been averted, on one occaison with the support of the poet John Betjeman. Spike Milligan was a long term fan.
Tell us more about this venue.