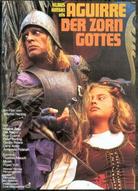 1972
West Germany
1h 33min
15
Directed by: Werner Herzog
Written by: Werner Herzog
Cast: Klaus Kinski, Helena Rojo, Ruy Guerra, Del Negro
Seventeenth-century conquistadors, on a mission to explore the Amazon, court disaster when the zeal of their leader remains undampened after a number of encounters with hostile Indians. Excellent location work in this moving portrayal of tragic ambition, which sports a characteristically intense performance by Kinski.
Tue 26 Mar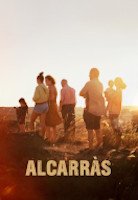 Directed by: Carla Simón
Cast: Jordi Pujol Dolcet, Anna Otin, Xènia Roset
When the owner of a large estate passes away, the farmworker's livelihood comes under threat.
Tue 21 May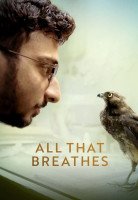 2022
India, US, UK
1h 37min
U
Directed by: Shaunak Sen
Cast: Salik Rehman, Mohammad Saud, Nadeem Shehzad
Two brothers must protect an endangered species of bird, the Black Kite.
Tue 27 Feb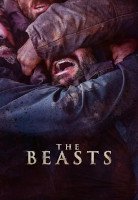 Directed by: Rodrigo Sorogoyen
Cast: Marina Foïs, Denis Ménochet, Luis Zahera
A middle aged French couple relocated in rural Galicia find themselves horn to horn with the locals in Rodrigo Sorogoyen's psychological thriller.
Tue 30 Jan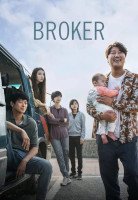 2022
South Korea
2h 9min
12A
Directed by: Hirokazu Koreeda
Cast: Song Kang-ho, Dong-won Gang, Bae Doona
A young woman leaves her child with the church, to be adopted. In her hesitation, she discovers that the associated group that find the kids new home, do so for a price. The young mother becomes swept up in their world.
Tue 9 Apr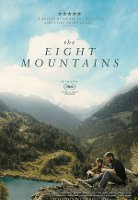 2022
Italy, Belgium, France, UK
2h 27min
12A
Directed by: Felix van Groeningen, Charlotte Vandermeersch
Cast: Luca Marinelli, Alessandro Borghi, Lupo Barbiero
In a secluded village in the Italian Alps, an unlikely brotherhood forms between two young boys: Pietro, a boy from the city, and Bruno, who has only ever known life in the mountains. Over the years Bruno remains faithful to his home while Pietro aspires to greater heights, but as decades pass and lives unfold, their paths ultimately lead them back to where they first met – and back to each other. Set against a truly magnificent Italian landscape, THE EIGHT MOUNTAINS is a profoundly moving portrait of a lifelong friendship.
Directors: Felix van Groeningen & Charlotte Vandermeersch
Cast: Luca Marinelli, Alessandro Borghi
Language: Italian
Runtime: ​2"27"
Tue 16 Jan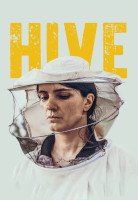 Directed by: Blerta Basholli
Director: Blerta Basholli (Kosovo, Switzerland, Albania, Republic of North Macedonia, 2021, F-Rated) Certification: 15 | 1 h 24 min | Drama | Language: Albanian with English subtitles
Sundance triple award winner Hive is a searing drama based on the true story of Fahrije, who, like many of the other women in her patriarchal village, has lived with fading hope and burgeoning grief since her husband went missing during the war in Kosovo. In order to provide for her struggling family, she pulls the other widows in her community together to launch a business selling a local food product. Together, they find healing and solace in considering a future without their husbands—but their will to begin living independently is met with hostility.
The men in the village condemn Fahrije's efforts to empower herself and the women around her, starting a feud that threatens their newfound sovereignty—and the financial future of Fahrije's family. Against the backdrop of Eastern Europe's civil unrest and lingering misogyny, Fahrije and the women of her village join in a struggle to find hope in the face of an uncertain future.
★★★★ "This debut feature from Kosovo native Blerta Basholli evokes familiar, lighter tales of communal unity like The Full Monty or Calendar Girls, but with a more grounded, naturalistic approach, where rebellion can be found in the smallest acts and gestures" – Empireonline.com
★★★★ "Basholli understands that healing is possible, even if closure isn't" – The Guardian
With support from the BFI Film Audience Network (BFI FAN) awarding funds from The National Lottery.
Tue 13 Feb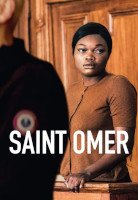 Directed by: Alice Diop
Cast: Kayije Kagame, Guslagie Malanda, Valérie Dréville
In order to gather inspiration for her novel, an author attends attends the trial of Laurence Coly.
Tue 12 Mar

UNBooKed 23 April 2024
This season we have decided to leave one film slot "unbooked" so we can bring you something that's new and hot in Spring 2024. We already have our eye on some films awaiting their UK release. When we announce this film in the New Year you can guarantee it will be one you will not want to miss.
Tue 23 Apr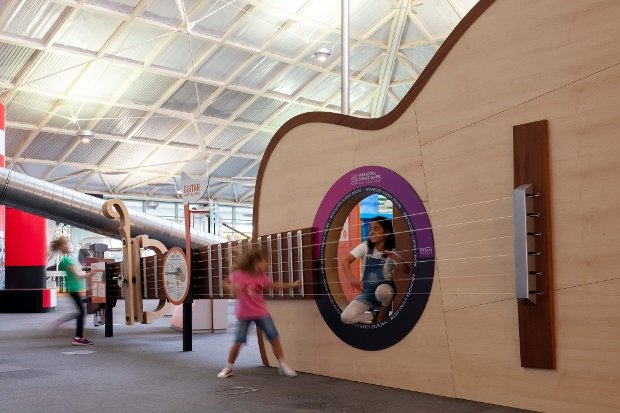 This exciting family destination is the South of England's hands-on, interactive science and technology centre with the largest standalone planetarium in the UK. Home to Explorer:Space, an immersive space zone taking families on an epic journey through the Solar System, two floors of hands-on exhibits, and the Invention Studio where visitors can create, construct and be challenged, Winchester Science Centre is the perfect place for the whole family to experience science in a fun and interactive way. In the huge 360° planetarium cinema, you can enjoy fulldome film screenings on a range of fascinating topics and presenter-led shows that explore our universe, from the planets to the stars.
Text supplied by venue or third party.
Tell us more about this venue.