Whilst every effort has been made to ensure the information displayed here is accurate, always check with the venue before attending.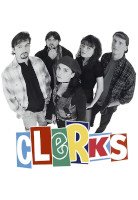 Directed by: Kevin Smith
Cast: Brian O'Halloran, Jeff Anderson, Marilyn Ghigliotti, Jason Mewes, Lisa Spoonauer
Just when you were sick of the very sight of the word 'slacker', along came Clerks and gave the whole commercialisation of the Gen X lifestyle a good hard kick up the backside. Kevin Smith's hilariously foul dialogue peps up the exchanges on life, sex and everyday living between bored convenience store check-out assistant Dante and equally bored video store manager Randal.
Thu 8 Jun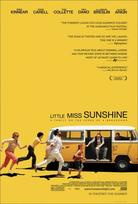 Directed by: Jonathan Dayton, Valerie Faris
Written by: Michael Arndt
Cast: Greg Kinnear, Toni Collette, Abigail Breslin, Steve Carell, Paul Dano, Alan Arkin
Probably the planet's most dysfunctional family embark on a road trip to that totem of American aspirations: a children's beauty contest in California. An amusing script, impressive acting and memorable fantasy sequences round out the critique of the prevailing win-at-all-costs culture.
Thu 15 Jun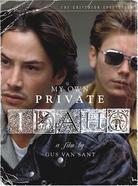 Directed by: Gus Van Sant
Cast: River Phoenix, Keanu Reeves
Shakespeare's Henry IV Parts 1 and 2 are given a sleazy, contemporary twist in Van Sant's follow-up to the admirable Drugstore Cowboy to create a compelling, idiosyncratic, left field gem.
Sun 11 Jun
Tell us more about this venue.