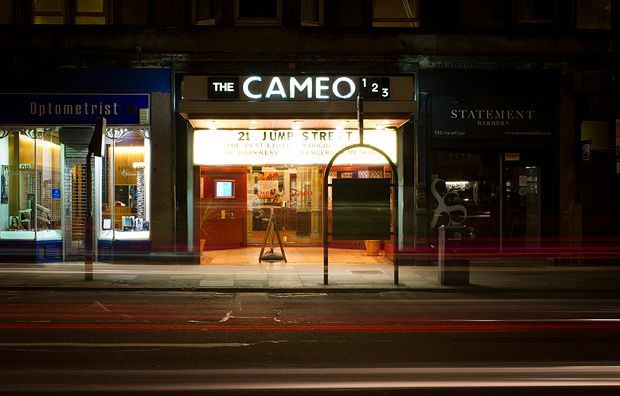 Formerly the King's Cinema (opened 1914), a refurbishment and name change by owner Jim Poole led to Edinburgh's first art house cinema, The Cameo, in 1949. Since then it's been an important venue for the Edinburgh International Film Festival.
All screens apart from Screen 3 have wheelchair access and there are adapted toilets available.
Haymarket Train Station is a 15 minute walk away, whilst Waverley Station is 30 minutes away.
Bus routes close to the cinema are 2, 3, 35, 45, 109, 118, 133, 159, 196, 250, 322, 345, 355, P4, P5, N2, N3, N35, N37, N109.
Tell us more about this venue.