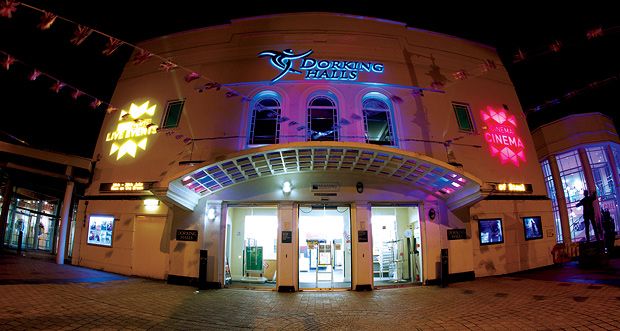 Opened in 1931, mainly to act as a venue for the Leith Hill Music Competition, Dorking Halls was the property of the festival until WWII during which they were commandeered by the Meat Marketing Board and the army. In 1946, the halls were thriving, with community events being held there, including flower shows, scout meetings and dances. They were refurbished in 1997 and the venue became a location for theatre, comedy and music, as well as films.
The halls are located in the centre of town and there is parking available at the side and rear of the venue as well as opposite in the council offices car park.
Tell us more about this venue.