Get ready to dive into a rabbit hole of the best jokes in the world - star of Live at the Apollo and sell-out sensation Gary Delaney is back! One of the most sought after joke writers in the country and longstanding Mock the Week special guest, Gary has been through the laughing glass and he's ready to bring you a brand new show with hit after hit of the kind of one-liners only a master could craft. If you're hunting for snark, Gary's got it covered!
Thu 11 May

Observational humour from the TV regular.
Fri 23 Sep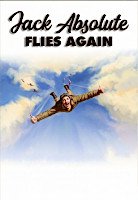 A rollicking new comedy by Richard Bean (One Man, Two Guvnors) and Oliver Chris (Twelfth Night).
After an aerial dog fight, Pilot Officer Jack Absolute flies home to win the heart of his old flame, Lydia Languish. Back on British soil, Jack's advances soon turn to anarchy when the young heiress demands to be loved on her own, very particular, terms.
Emily Burns directs this spectacularly entertaining new version of Sheridan's The Rivals. Featuring a cast including Caroline Quentin, Laurie Davidson, Natalie Simpson and Kelvin Fletcher.
'One of the funniest productions in the National's history.' Guardian on One Man, Two Guvnors
Run Time Approx. 180 mins
Thu 6 Oct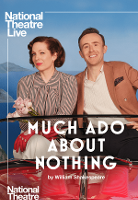 Directed by: Simon Godwin
Cast: Katherine Parkinson, John Heffernan
Escape to the Italian Riviera with a cast including Katherine Parkinson and John Heffernan.
Since 1931, the legendary family-run Hotel Messina has been visited by artists, celebrities and royalty. 
When the current owner's daughter falls for a dashing young soldier, the hallways are ringing with the sound of wedding bells. 
However, not all the guests are in the mood for love, and a string of deceptions soon surround not only the young couple, but also the steadfastly single Beatrice and Benedick.
Director Simon Godwin returns following the award-winning success of his Romeo & Juliet film.
Thu 22 Sep

Based on the TV show everybody loves-ly jubbly!!! A brilliant homage, full of renditions of your favourite episodes.
Phoney Fools and Horses has all your favourite characters in new adventures and mishaps. A specially scripted, hilarious storyline is delivered by the show's cast of three who superbly embody favourite characters DEL BOY, UNCLE ALBERT, RODNEY, BOYCIE and TRIGGER. Plus stirring renditions of favourite cockney songs.
With hilarious moments, uncanny resemblance and fun audience interaction, this comedic tribute is guaranteed to captivate and delight audiences young and old!
It's bonnet de douche !
Sat 8 Oct

These two, warring rag-and-bone-men, in their Shepherd's Bush scrapyard home, became household favourites for entire generations throughout the 60s and 70s and still they continue to entertain audiences today.
Marking 60 years since the first ever broadcast, Hambledon Productions (Just Like That! The Tommy Cooper Show and Steptoe and Son Radio Show – Christmas Edition) and Apollo Theatre Company (Round the Horne and Hancock's Half Hour) breathe life back into the Steptoe household with this fresh and hilarious adaptation of three, original episodes from the long-running smash hit BBC sitcom, faithfully recreating a live radio recording and reliving some of the Steptoe's finest misadventures.
Fri 4 Nov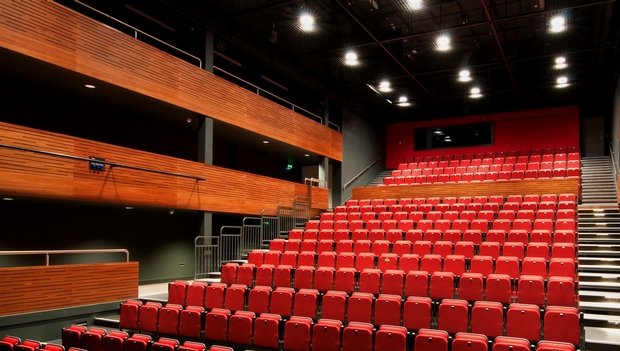 Tell us more about this venue.