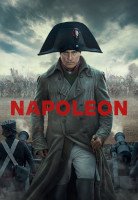 Directed by: Ridley Scott
Cast: Joaquin Phoenix, Vanessa Kirby, Tahar Rahim
Director Ridley Scott's film takes a personal look at Napoleon Bonaparte's origins, and his swift, ruthless climb to emperor viewed through the prism of his addictive, and often volatile, relationship with his wife and one true love, Josephine. Starring Joaquin Phoenix as Napoleon and Vanessa Kirby as Josephine.
Wed 6 Dec
Thu 7 Dec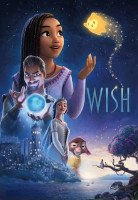 Directed by: Chris Buck, Fawn Veerasunthorn
Cast: Ariana DeBose, Chris Pine, Alan Tudyk, Angelique Cabral, Victor Garber, Natasha Rothwell, Jennifer Kumiyama, Evan Peters, Harvey Guillén
Asha, a sharp-witted idealist, makes a wish so powerful that it is answered by a cosmic force—a little ball of boundless energy called Star. Together, Asha and Star confront a most formidable foe—the ruler of Rosas, King Magnifico—to save her community and prove that when the will of one courageous human connects with the magic of the stars, wondrous things can happen.
Wed 6 Dec
Thu 7 Dec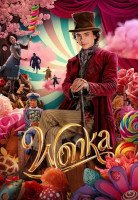 Directed by: Paul King
Cast: Timothée Chalamet, Calah Lane, Keegan-Michael Key, Paterson Joseph, Matt Lucas, Mathew Baynton, Sally Hawkins, Rowan Atkinson, Jim Carter, Tom Davis, Olivia Colman, Hugh Grant
An origin story for Willy Wonka featuring an all-star cast and directed by Paddington's Paul King.
Fri 8 Dec
Sat 9 Dec
Sun 10 Dec
Mon 11 Dec
Tue 12 Dec
Wed 13 Dec
Thu 14 Dec
Tell us more about this venue.