An exciting new adaptation by Robert Tremayne, based on 'The Seagull' by Anton Chekhov.
'I am aware of your love… I just cannot return it, that is all.'
A young woman is desperate for fame and a way out. A young man is pining after the woman of his dreams. A successful writer longs for a sense of achievement. An actress wants to fight the changing of the times. In an isolated chateau in the French countryside where dreams are in tatters, hopes dashed, hearts broken and there is nowhere left to turn, the only option is to turn on each other…
Content warning: references to suicide and drug taking.
Fri 21 Jul
Sat 22 Jul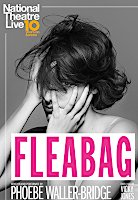 Directed by: Vicky Jones
Cast: Phoebe Waller-Bridge
Live broadcast of Fleabag, written and performed by Phoebe Waller-Bridge.
Thu 15 Jun

Annie has arranged to spend an illicit weekend with her sister Ruth's husband Norman. For this reason, suitably disguised, Annie has asked her elder brother Reg and his wife Sarah to look after their widowed mother and the house. As it happens, the seduction, thought or planned, by each of the six characters, never takes place either.
Tue 4 Jul
Wed 5 Jul
Thu 6 Jul
Fri 7 Jul
Sat 8 Jul
Award-winning, not-for-profit community cinema.
Text supplied by venue or third party.
Tell us more about this venue.