Whilst every effort has been made to ensure the information displayed here is accurate, always check with the venue before attending.

GRIMM BUSTERS
Fairy Tales have played an integral role in storytelling throughout history. Originally Folk and Old Wives Stories, they began as an imaginative tool to deliver moralistic messages to simpleminded audiences. Now, they act as a quick cheque for simpler minded film studios to make yet another easy reboot.
But wait, we cannot forget the creators of such tales! Fed up of turning in their graves, Jacob and Wilhelm Grimm are back to retell their genius in a fun, interactive night of performance and comedy.
Watch as they delve into the darker truths of their tales, determined to prove once and for all who really is the most famous brotherly duo to ever exist.
Imagination is important, and audience interaction is inevitable.
Suitable for all, but we do recommend parental guidance.
Fri 8 Dec

As one of the 60s and 70s most iconic British bands, The Hollies had a total of over 30 chart hits, including 19 Top 20 hits, 17 of which were Top 10 and 2 No.1s makes them one of the most successful bands of their time, both in the UK, the US as part of the "British Invasion" and beyond. In addition to their world-wide No.1 hit, 'He Ain't Heavy, He's My Brother', there are so many other songs – 'Just One Look', 'Bus Stop', 'The Air That I Breathe', 'Carrie Anne' - the list goes on. Their place in music history was recognised in 2010 when they were inducted into the Rock & Roll Hall of Fame. In this show, The Hijacked Hollies pay tribute to the legacy of The Hollies and feature all the classic Hollies favourites, guaranteeing a hit-packed evening.
Sat 9 Dec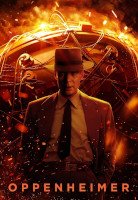 Directed by: Christopher Nolan
Cast: Cillian Murphy, Emily Blunt, Matt Damon, Robert Downey Jr., Florence Pugh, Josh Hartnett, Casey Affleck, Rami Malek, Kenneth Branagh
The story of American scientist J. Robert Oppenheimer and his role in the development of the atomic bomb.
Wed 6 Dec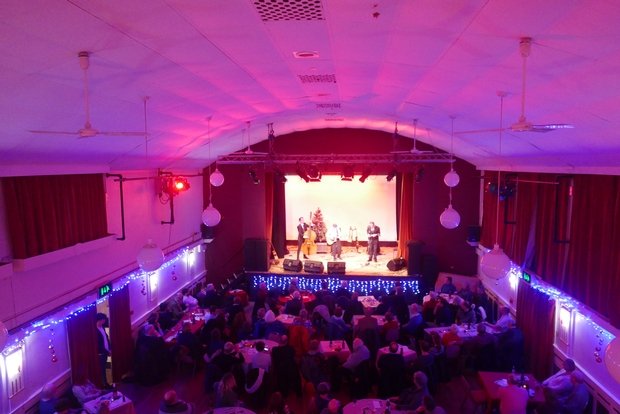 We are the premiere entertainment venue in the popular Suffolk coastal town of Southwold; presenting a year-round programme of events including music, theatre, film, comedy, craft and antique fairs, art exhibitions, workshops, community and outdoor events.
The Venue plays host to Southwold Arts Festival (Jun), Southwold Summer Theatre (Jul–Sep), Ways With Words Literary Festival (Nov) and Southwold and Reydon Pantomime Group (Jan). A wide selection of local societies use the facilities for talks and demonstrations, meaning you are guaranteed to find something of interest.
We provide box office services for many local events, acting as a ticket agent for Latitude, Circus Hassani, Southwold Arts Festival and Southwold & Aldeburgh Summer Theatre. There are a number of rooms available to hire for live events, meetings, family celebrations and exhibition space.
The centre is operated by Sole Bay Arts, a charity which aims to enhance the arts, cultural and heritage experience of the local community, and to provide facilities in the interests of social welfare for recreation and leisure time.
Text supplied by venue or third party.
Tell us more about this venue.