Whilst every effort has been made to ensure the information displayed here is accurate, always check with the venue before attending.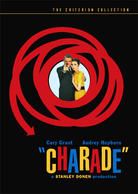 Directed by: Stanley Donen
Cast: Cary Grant, Audrey Hepburn, Walter Matthau
Regina Lampert is staying in the ski resort of Megeve, where she intends to get a divorce. Returning to Paris and a completely devastated flat, she learns that her husband was killed whilst leaving for South America. Finding her dead husband's four different passports, she realises she knows very little of the man. A CIA agent informs her that her husband and four accomplices stole 250,000 USD during WWII. The widow is followed by the associates who believe she must have the money.
Fri 8 Dec
Tell us more about this venue.