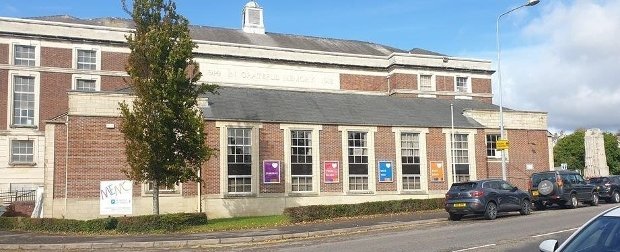 Popularly known as the Memo, the Barry Memorial Hall and Theatre is the largest multi-arts venue in the Vale of Glamorgan and Barry's only cinema. Inaugurated in 1932, it was named in remembrance of the local people who lost their lives in WWI.
Hosting regular arts events and concerts, plus a teenagers' nightclub, the main auditorium seats 886 (1,300 including standing).
Previous performers include Ant and Dec (as PJ and Duncan) and Len Rawle.
The Memo is a vibrant multi-arts centre with live event programme, engaging community activities, conference and hireable spaces, and the largest 4K cinema in Barry and the Vale of Glamorgan.
With live performances, regular cinema and live broadcasts, specialist film screenings and weekly community events, the Memo is a crucial hub for the local community.
The Memo presents professional touring theatre companies, live music, cinema, dance, comedy and hosts many amateur theatre and community events.
The venue complex includes a large theatre with the capacity to seat 856, (standing concert 1300), two large multi-purpose spaces with an audience capacity for 200 and 100, smaller hireable spaces and social spaces with café bars.
Text supplied by venue or third party.
Tell us more about this venue.