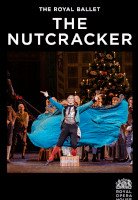 The Royal Ballet
The Nutcracker ​
Running time 170 minutes (including one interval)
Join Clara at a delightful Christmas Eve party that becomes a magical adventure once everyone else is tucked up in bed. Marvel at the brilliance of Tchaikovsky's score, as Clara and her enchanted Nutcracker fight the Mouse King and visit the Sugar Plum Fairy in the glittering Kingdom of Sweets. Peter Wright's much-loved production for The Royal Ballet, with gorgeous period designs by Julia Trevelyan Oman, keeps true to the spirit of this festive ballet classic, combining the thrill of the fairy tale with spectacular dancing.
Tue 12 Dec
Sun 17 Dec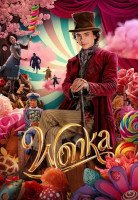 Directed by: Paul King
Cast: Timothée Chalamet, Calah Lane, Keegan-Michael Key, Paterson Joseph, Matt Lucas, Mathew Baynton, Sally Hawkins, Rowan Atkinson, Jim Carter, Tom Davis, Olivia Colman, Hugh Grant
An origin story for Willy Wonka featuring an all-star cast and directed by Paddington's Paul King.
Sat 9 Dec
Sun 10 Dec
Mon 11 Dec
Tue 12 Dec
Wed 13 Dec
Thu 14 Dec
Empire cinema in Ipswich is a state-of-the-art twelve-screen complex and both Empire, and East Anglia's, first all laser projection cinema complex powered by Barco's Flagship Laser projectors.
Tell us more about this venue.