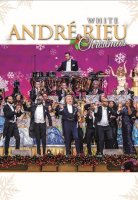 The King of Waltz brings you a festive spectacular from his winter palace in his hometown of Maastricht.
Tue 5 Dec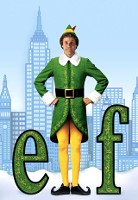 Directed by: Jon Favreau
Written by: David Berenbaum
Cast: Will Ferrell, Bob Newhart, Ed Asner, James Caan, Zooey Deschanel, Mary Steenburgen
Buddy (Ferrell) is a big Elf who, though accepted in his Elvish community at the North Pole, manages to wreak havoc on a daily basis. Fed up and confused by his charge, Papa Elf (Bob Newhart) sends him to the US in search of his true identity. Hilarious and puerile Yuletide comedy.
Tue 5 Dec
Fri 15 Dec
Mon 18 Dec
Tue 19 Dec
Wed 20 Dec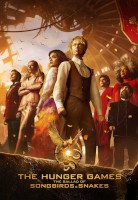 Directed by: Francis Lawrence
Cast: Tom Blyth, Rachel Zegler, Hunter Schafer, Jason Schwartzman, Peter Dinklage, Josh Andrés Rivera, Viola Davis
A prequel to the Hunger Games series.
Mon 4 Dec
Tue 5 Dec
Wed 6 Dec
Thu 7 Dec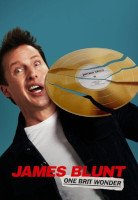 Directed by: Chris Atkins
Cast: James Blunt
Wed 6 Dec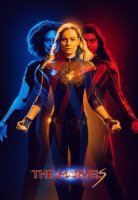 Directed by: Nia DaCosta
Cast: Brie Larson, Iman Vellani, Teyonah Parris, Samuel L. Jackson
Captain Marvel, Ms. Marvel and Monica Rambeau swap places with one another whenever they use their powers.
Mon 4 Dec
Wed 6 Dec
Thu 7 Dec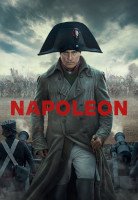 Directed by: Ridley Scott
Cast: Joaquin Phoenix, Vanessa Kirby, Tahar Rahim
Director Ridley Scott's film takes a personal look at Napoleon Bonaparte's origins, and his swift, ruthless climb to emperor viewed through the prism of his addictive, and often volatile, relationship with his wife and one true love, Josephine. Starring Joaquin Phoenix as Napoleon and Vanessa Kirby as Josephine.
Mon 4 Dec
Tue 5 Dec
Wed 6 Dec
Thu 7 Dec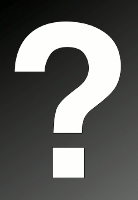 A series of exclusive, advance screenings of thought provoking and controversial films. You don't know what you're going to see until the curtain goes up. Can you handle the suspense?
Mon 4 Dec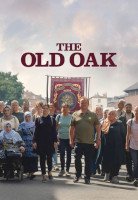 Directed by: Ken Loach
Cast: Debbie Honeywood, Trevor Fox, Laura Lee Daly, Neil Leiper, Jordan Louis, Reuben Bainbridge
The Old Oak
Ken Loach | UK, France, Belgium | 2023 | 113m | 15
New drama from director Ken Loach. The future for the last remaining pub, The Old Oak in a village of the Northeast England, where people are leaving the land as the mines are closed. Houses are cheap and available thus making it an ideal location for the Syrian refugees.
Tue 5 Dec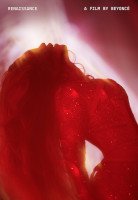 Directed by: Mark Ritchie
Cast: Beyoncé, Blue Ivy Carter
Concert film of Beyoncé recorded on her Renaissance world tour.
Thu 7 Dec
Fri 8 Dec
Sat 9 Dec
Sun 10 Dec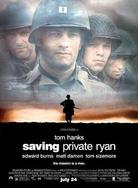 Directed by: Steven Spielberg
Written by: Robert Rodat
Cast: Tom Hanks, Edward Burns, Matt Damon, Barry Pepper, Tom Sizemore
Like no film in recent memory, 'Saving Private Ryan' focuses its attention squarely on the brutalities endured by American soldiers in World War II. Central to this impact is the already legendary opening half hour, detailing with remorseless brilliance the carnage of the D-Day landings. Understandably enough, Spielberg finds it hard to follow up this bravura introduction. The actual meat of the story, in which Hanks is sent off with the remnants of his unit to locate the eponymous Ryan, is built on rugged rather than subtle lines.
Wed 6 Dec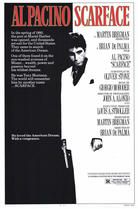 Directed by: Brian De Palma
Written by: Oliver Stone
Cast: Al Pacino, Steven Bauer, Michelle Pfeiffer, Mary Elizabeth Mastrantonio, Robert Loggia, F Murray Abraham, Harris Yulin
Tony Montana is back and loving it in a new digital print of the gangster classic.
Mon 4 Dec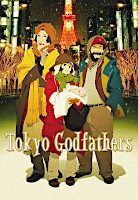 Directed by: Satoshi Kon
Cast: Tōru Emori, Yoshiaki Umegaki, Aya Okamoto
On Christmas Eve, three homeless people living on the streets of Tokyo find a newborn baby among the trash and set out to find its parents.
Tue 5 Dec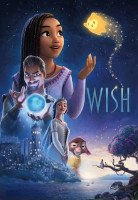 Directed by: Chris Buck, Fawn Veerasunthorn
Cast: Ariana DeBose, Chris Pine, Alan Tudyk, Angelique Cabral, Victor Garber, Natasha Rothwell, Jennifer Kumiyama, Evan Peters, Harvey Guillén
Asha, a sharp-witted idealist, makes a wish so powerful that it is answered by a cosmic force—a little ball of boundless energy called Star. Together, Asha and Star confront a most formidable foe—the ruler of Rosas, King Magnifico—to save her community and prove that when the will of one courageous human connects with the magic of the stars, wondrous things can happen.
Mon 4 Dec
Tue 5 Dec
Wed 6 Dec
Thu 7 Dec
Sat 9 Dec
Sun 10 Dec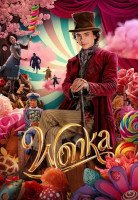 Directed by: Paul King
Cast: Timothée Chalamet, Calah Lane, Keegan-Michael Key, Paterson Joseph, Matt Lucas, Mathew Baynton, Sally Hawkins, Rowan Atkinson, Jim Carter, Tom Davis, Olivia Colman, Hugh Grant
An origin story for Willy Wonka featuring an all-star cast and directed by Paddington's Paul King.
Fri 8 Dec
Sat 9 Dec
Sun 10 Dec
Captioned
Premium screening
Mon 11 Dec
Tue 12 Dec
Wed 13 Dec
Fri 15 Dec
Sat 16 Dec
Sun 17 Dec
Odeon Northwich cinema is situated in the new Barons Quay development, alongside the River Weaver.
Tell us more about this venue.