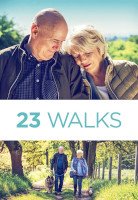 Directed by: Paul Morrison
Cast: Alison Steadman, Dave Johns, Graham Cole, Bob Goody
A gentle romance about a London couple in their sixties who get to know each other over the course of 23 dog walks.
Fri 9 Feb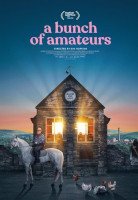 Directed by: Kim Hopkins
Cast: Colin Egglestone, Harry Nicholls, Joe Ogden
Growing old amid flickering memories, teetering on the brink of survival and powered by endless cups of tea, Britain's oldest amateur film-making club pulls out all the stops to save their ancient clubhouse from its final reckoning in this riotously funny and profoundly moving portrait of shared artistic folly.
Fri 10 May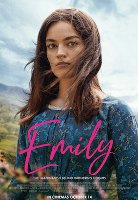 Directed by: Frances O'Connor
Cast: Emma Mackey, Oliver Jackson-Cohen, Adrian Dunbar, Fionn Whitehead, Alexandra Dowling, Gemma Jones
Biopic of Emily Brontë.
Fri 8 Mar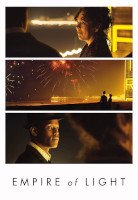 Directed by: Sam Mendes
Cast: Olivia Colman, Micheal Ward, Colin Firth
A love story set against the backdrop of the English coast.
Tue 19 Mar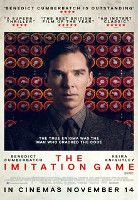 Directed by: Morten Tyldum
Cast: Benedict Cumberbatch, Keira Knightley, Matthew Goode
Historical drama about Alan Turing (Cumberbatch), father of modern computer science; how he and a team of codebreakers figured out how to beat the German Enigma machine during WWII, and his tragically early death. Triumphant slice of British heritage drama, with great emotional force and a touching performance from Cumberbatch.
Tue 23 Jan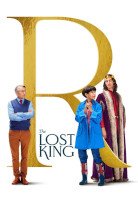 Directed by: Stephen Frears
Cast: Sally Hawkins, Steve Coogan, Harry Lloyd
An amateur archaeologist sets out to find the lost remains of Kind Richard III.
Tue 20 Feb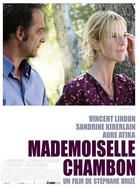 Directed by: w:fr: Stéphane Brizé
Cast: Vincent Lindon, Sandrine Kiberlain, Aure Atika
When Jean (Lindon), a seemingly contented family man, meets his son's primary school teacher (Kiberlain), unexpected longings are triggered. Brizé's chamber drama plays like a provincial French version of Brief Encounter: a moving, understated study of two adults who are scared by the upheaval that their attraction might provoke.
Sun 14 Apr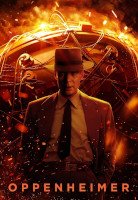 Directed by: Christopher Nolan
Cast: Cillian Murphy, Emily Blunt, Matt Damon, Robert Downey Jr., Florence Pugh, Josh Hartnett, Casey Affleck, Rami Malek, Kenneth Branagh
The story of American scientist J. Robert Oppenheimer and his role in the development of the atomic bomb.
Fri 12 Apr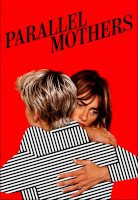 Directed by: Pedro Almodóvar
Cast: Penélope Cruz, Milena Smit, Israel Elejalde, Aitana Sánchez-Gijón
The story of two mothers who give birth on the same day.
Sun 25 Feb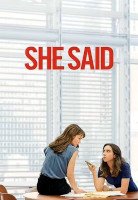 Directed by: Maria Schrader
Cast: Carey Mulligan, Zoe Kazan, Patricia Clarkson, Andre Braugher, Jennifer Ehle, Samantha Morton, Ashley Judd
The story of the New York Times investigation into Harvey Weinstein's history of abuse and sexual misconduct against women.
Fri 12 Jan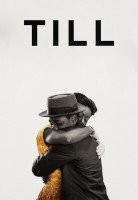 Directed by: Chinonye Chukwu
Cast: Danielle Deadwyler, Jalyn Hall, Frankie Faison
Seeking justice over the murder of her child, Mamie Till becomes an activist. Her actions become a catalyst for the US Civil Rights Movement.
Tue 23 Apr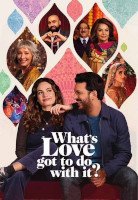 Directed by: Shekhar Kapur
Cast: Lily James, Shazad Latif, Shabana Azmi, Emma Thompson, Sajal Aly, Oliver Chris, Asim Chaudhry, Jeff Mirza, Alice Orr-Ewing, Rahat Fateh Ali Khan
Romantic comedy-drama in which a filmmaker documents her childhood friend and neighbour's arranged marriage to a bride from Pakistan.
Fri 8 Dec
Tell us more about this venue.