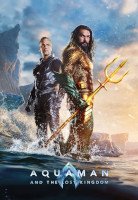 Directed by: James Wan
Cast: Jason Momoa, Amber Heard, Patrick Wilson, Dolph Lundgren, Yahya Abdul-Mateen II, Temuera Morrison
Aquaman must balance the two roles in his life - king and superhero.
Thu 21 Dec
Fri 22 Dec
Sat 23 Dec
Sun 24 Dec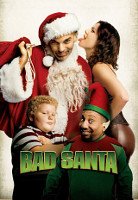 2003
US / Germany
1h 31min
15
Directed by: Terry Zwigoff
Written by: Glenn Ficarra, John Requa, uncredited:, Joel Coen, Ethan Coen, Terry Zwigoff
Cast: Billy Bob Thornton, Tony Cox, Brett Kelly, Lauren Graham, Lauren Tom, John Ritter, Bernie Mac
Wickedly funny movie about a pair of con men posing as Santa and his elf in order to rob department stores. Thornton's Father Christmas, a foul-mouthed, womanising drunk named Willie T Stokes, is a work of comic genius whose consistently shocking catalogue of crimes and misdemeanours includes arriving inebriated; pissing his pants with a child sitting on his lap; and indulging his penchant for anal sex with big black women. Don't bring your kids to this one.
Fri 15 Dec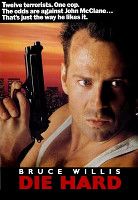 Directed by: John McTiernan
Cast: Bruce Willis, Alan Rickman, Bonnie Bedelia, Alexander Godunov
Willis plays a cop who attends a tower block Christmas party with his estranged spouse. The building is raided by terrorists, so it's left to Willis to bump off the baddies and save the hostages while the police and FBI languish ineptly on the sidelines. Unbearably tense actioner that gets good mileage out of yawning lift-shafts and flying bullets, while Willis is convincing as an ordinary guy trying to cope with it all. Watch out for Brit Rickman as a villain with a sense of humour.
Fri 22 Dec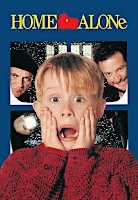 Directed by: Chris Columbus
Written by: John Hughes
Cast: Macaulay Culkin, Joe Pesci, Daniel Stern, John Heard, Catherine O'Hara
An alternative Christmas treat chosen by you. When Kevin is accidently left Home Alone he is forced to protect his house from a pair of bungling burglars.
Peter and Kate McCallister (Heard and O'Hara) have an eight-year-old brat and wisely – albeit accidentally – leave him behind in Chicago when they go on holiday to Paris. Left to his own devices young Kevin (Culkin) has to deal with two bungling burglars (Pesci and Stern) who threaten to invade his peaceful haven. Jolly, if sadistic, scare-comedy antics produced by teen flick veteran John Hughes.
Sun 17 Dec
Sat 23 Dec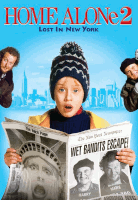 Directed by: Chris Columbus
Written by: John Hughes
Cast: Macaulay Culkin, Joe Pesci, Daniel Stern
Young Kevin McAllister is once again left alone for Christmas (this time in the Big Apple), with two crooks to contend with.
Sun 17 Dec
Sat 23 Dec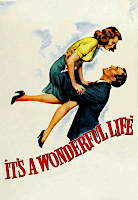 Directed by: Frank Capra
Cast: James Stewart, Donna Reed, Lionel Barrymore, Henry Travers
Frank Capra's 1946 Christmas Classic follows the tribulations of small town everyman George Bailey (James Stewart), who, at the end of his luck and deep in debt, contemplates suicide one snowy, bleak Christmas Eve. But when George wishes that he had never been born, his guardian angel Clarence (Henry Travers) takes a trip from the heavens to persuade him otherwise.
After a nightmarish journey through an alternative Bedford Falls, George realizes the difference he has made to the people around him, learning lessons of love, loyalty, and what it means to lead a wonderful life.
Sun 24 Dec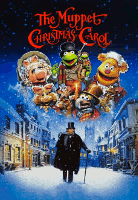 Directed by: Brian Henson
Cast: Michael Caine, Steven Mackintosh, Dave Goelz, Jerry Nelson, Frank Oz, David Rudman, Steve Whitmire
It's Christmas time, and nasty old miser Scrooge (Caine) needs to be taught a lesson by three seasonal ghosts. Colourful version of Dickens' classic tale that will please the kids and keep the adults smiling with its little irreverent spices.
Sat 23 Dec
Sun 24 Dec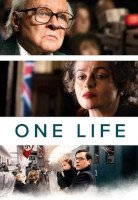 Directed by: James Hawes
Cast: Helena Bonham Carter, Anthony Hopkins, Jonathan Pryce, Johnny Flynn
The story of British humanitarian Nicholas Winton, who helped save hundreds of Central European children from the Nazis on the eve of World War II. Featuring Swanage's own hero, Trevor Chadwick.
Starring Anthony Hopkins, Johnny Flynn, Helena Bonham-Carter and directed by James Hawes.
Running time: 1hr 50mins
Sun 17 Dec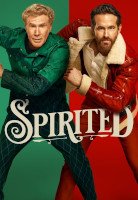 Directed by: Sean Anders, John Morris
Cast: Ryan Reynolds, Will Ferrell, Octavia Spencer, Sunita Mani
Sing-along as Ryan Reynolds and Will Ferrell take on A Christmas Carol.
Mon 18 Dec
Eight screen cinema located in the Dolphin Square complex in the centre of Weston-super-Mare.
Tell us more about this venue.