Shrek 2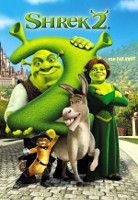 Directed by: Andrew Adamson, Kelly Asbury, Conrad Vernon
Cast: Mike Myers, Eddie Murphy, Cameron Diaz, Antonio Banderas, Julie Andrews, John Cleese, Rupert Everett, Jennifer Saunders
Patchy, episodic sequel to DreamWorks' inspired, satirical riff on Disney fairy tales, this fails to replicate the magic of the original. Back from honeymoon, swamp-dwelling Shrek and his bride, Princess Fiona are invited to visit his in-laws, King Harold and Queen Lillian, rulers of the kingdom of Far Far Away. Zorro-like assassin Puss in Boots (Banderas) is hired to do away with the ogre interloper and restore the natural order. But the plotters have underestimated Fiona's love, Shrek's sense of self-worth and the loyalty of their asinine sidekick, Donkey (Murphy). More contrived than clever, the in-jokey movie parodies are funny but lazy. The slapdash selection of music is often smeared on to disguise the erratic pacing. Nevertheless, the dazzling fairytale ball finale will probably blind viewers to these many imperfections.
Performance times
Brunswick Lane, Pennyburn Industrial Estate, Derry/Londonderry, County Londonderry, BT48 0LU
Add to favourites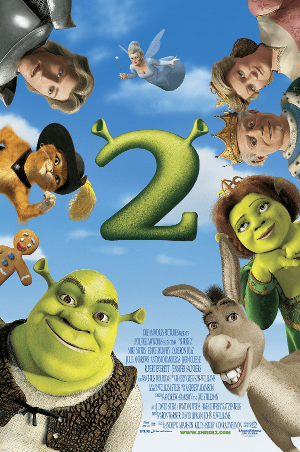 Tell us more about this listing.